CBD Capsules
Green Gorilla™ vegan CBD capsules are convenient, easy to use, and effective for quick relief and support. These herbal CBD hemp oil capsules are formulated using the same plant-based ingredients as our CBD oils to maintain potency and provide you with daily mind-and-body support.
Our Defense, Sleep, Inflamend, Relax, and Balance capsules each target a specific need. Experience the Malibu-lifestyle difference with Green Gorilla™ CBD capsules for sale online.
Shop All CBD Capsules for Sale
Find Natural Solutions with CBD Hemp Oil Capsules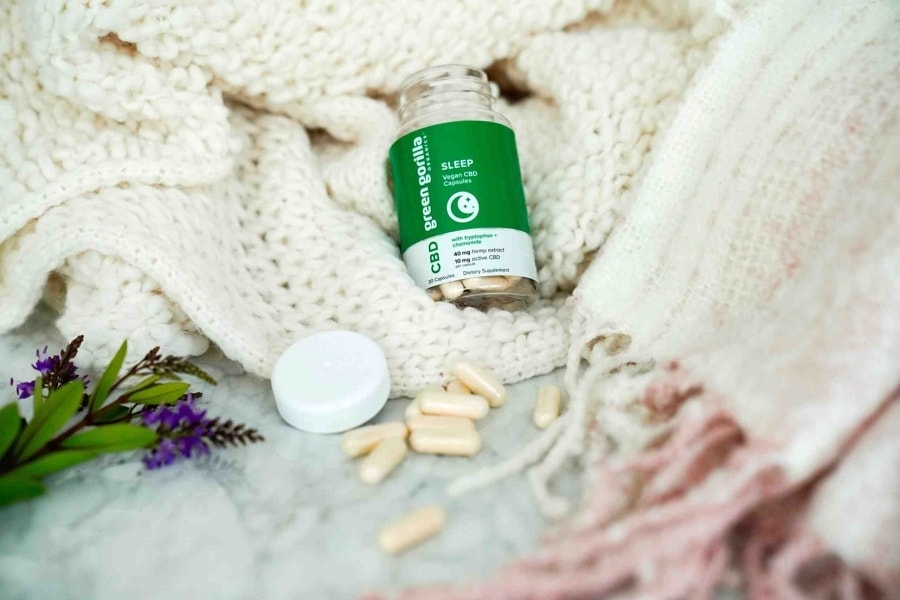 The magic of CBD lies in its ability to help ease your body and mind across a wide range of ailments. Whether you live with achy muscles, poor sleep, restless thoughts, or need daily defense and balanced support, we have a hemp oil supplement that can help you reach your next wellness goal.
The Power of CBD in Capsule Form
Our organic CBD capsules resemble vitamins and are just as easy to take. They have no taste, and they're small enough to ingest with a glass of water. This is one of the easiest, most straightforward ways of administering CBD daily.
Learn More About Organic CBD Capsules
We strive to keep our consumer base educated. Read our informative CBD 101 guide to understand more about the science behind our products.
Frequently Asked Questions
How much CBD should I use?
How much you should use depends on your preferences, goals, and the product. Always refer to the label and check out our recommended guidelines.
How is your CBD derived?
We use advanced extraction methods with cold pressure CO2 Super Critical and Organic Ethanol to keep your product safe while ensuring maximum potency.
Are your products lab tested?
All of our CBD capsules for sale are independently tested by multiple ISO-certified third-party labs. 
To read more about how every batch is thoroughly tested for quality and traceability, click here.
Why Green GorillaTM?
Our company was founded on the principle of bringing the incredible benefits of hemp and CBD to people worldwide. Green Gorilla™ was the very first USDA Certified Organic CBD brand, and we're proud that our CBD products continue to make a difference in people's lives every day.
We use sustainable practices, advanced organic extraction, and organic ingredients in all our CBD capsules for sale to deliver the purest, most potent CBD available today. It is our hope that Green Gorilla™ organic CBD capsules have a positive influence on your life.