Ingestible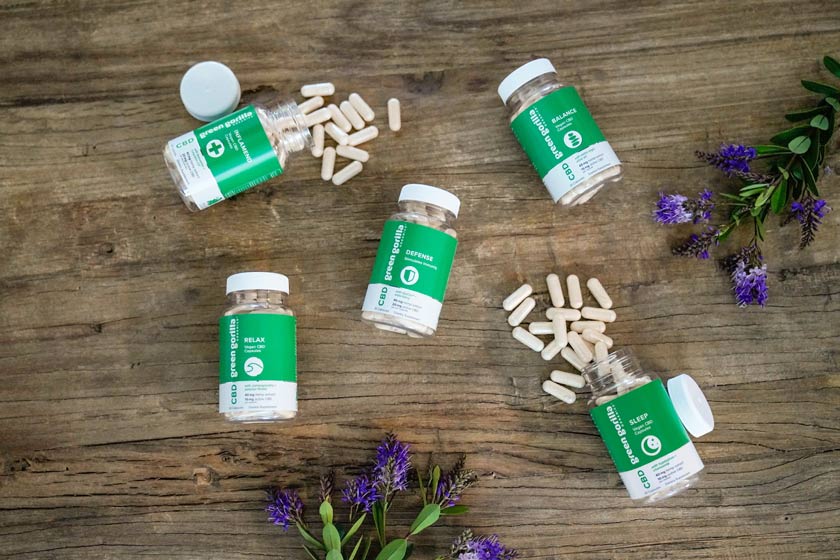 Who said hemp can't be tasty? Green Gorilla™ infuses potent organic CBD oil into our range of delicious edible CBD products. We only use vegan, plant-based, and natural ingredients in our unique and powerful formulas. Our organic CBD edibles are farm to shelf and include CBD sourced exclusively from our sustainable, certified organic hemp farms. Discover the Green Gorilla™ difference with nutrient-rich, CBD-only edibles.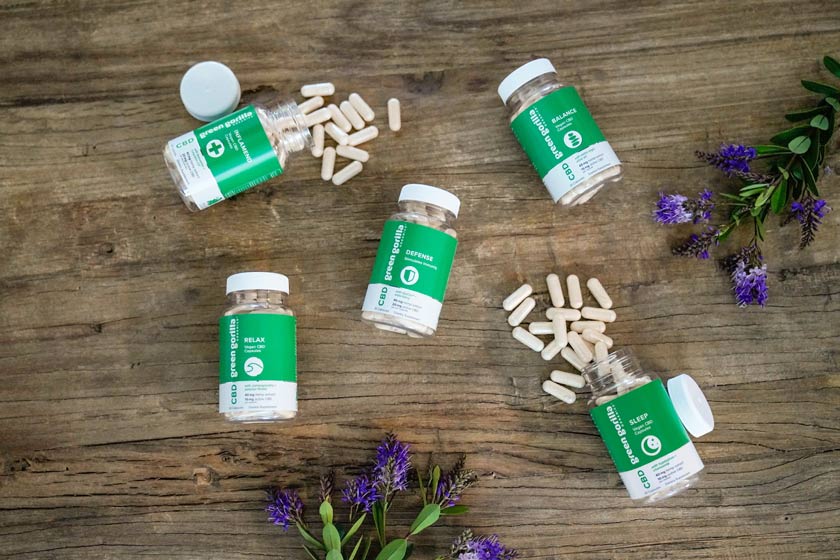 Make Natural Wellness Delicious with Edible CBD Products
Shop All Ingestible
CBD CHILL Gorilla Gummies™ 600mg

$

64.99 – or subscribe and get

20% off

Out of Stock

$59.99

Supplement with CBD the tasty way! A daily dose of our Certified Organic CBD gummies will help support everyday recovery, mood, rest, and overall wellness. 

Our organic 600 mg CBD gummies are vegan and made with 0% THC. Every batch is third-party tested by an ISO-certified facility. Each gummy contains 10 mg of CBD and the finest ingredients available in nature.

Gone Now, Back in Late December 

Organic Pure CBD Oil for Dogs & Cats 1500mg

$

74.99 – or subscribe and get

20% off

Add to Cart

Certified Organic

Give your pet natural comfort and relief! Our topical CBD oil for dogs and cats is carefully formulated with your furry friend in mind. Made with pure CBD oil, our CBD pet drops can help alleviate daily nervousness, discomfort, and aches in ailing or aging pets. Share mind-and-body wellness with your best friend when you give them Green Gorilla™ today.  This product contains 0% THC.

Also available in 450mg

Certified Organic Pure CBD Oil 3000mg

$

99.99 – or subscribe and get

20% off

Add to Cart

Discover fast-absorbing CBD with powerful bioavailability for optimal, all-natural relief.

This formula uses only pure, organic ingredients and 0% THC to help promote a clear, worry-free mind and a strengthened immune system. Try using our certified organic 3000mg CBD oil for recovery, balance, and overall wellness in everyday life.

Certified Organic Pure CBD Oil 7500mg

$

179.99 – or subscribe and get

20% off

Add to Cart

Certified Organic

Our pure 7500mg hemp CBD oil is formulated for fast absorption with natural, carefully sourced ingredients. Use this oil daily to supplement a healthy lifestyle for better sleep, a balanced mind, and powerful immune system support. This pure cannabidiol oil formula contains no THC.

Each bottle contains 2fl oz. of oil with 50mg of hemp cannabidiol extract per pump.

Supplement Right with Green Gorilla™ Organic CBD Edibles

Supplement Right with Green Gorilla™ Organic CBD Edibles

Gorilla Gummies™ are known far and wide for their delicious taste, fresh ingredients, and potent effects. We use beneficial additions like rosemary, extra-virgin olive oil, turmeric, and other organic ingredients in our fantastic flavors. If gummies aren't your thing, a daily CBD capsule is another option.

We're confident there's an edible CBD product at Green Gorilla™ for just about everyone—even your pets! If you're looking to give your furry friend natural relief, try our CBD for pets.

Vegan and Allergen-Free

We want our edible CBD products to be completely accessible for people who have all major dietary requirements and allergies. Our plant-based, eco-friendly, organic CBD edibles are made with nothing but clean, natural ingredients. They're the perfect choice for people who are extra conscious about what they put into their bodies.

Learn More about CBD

When trying to lead a healthier lifestyle with CBD, it's important to read as much as you can to get the most out of your ingestible. A great place to start learning is our blog. Find interesting information, recipes, wellness advice, and more.

Frequently Asked Questions

Is Green Gorilla™ CBD sustainable?

Yes. Our hemp CBD comes from our own sustainable farms in the United States. In fact, our farms give back to the environment by improving air and soil quality in the area, helping do their part against climate change.

Do your edible CBD products contain THC?

Is Green Gorilla™ CBD lab tested?

Yes! An independent third-party laboratory tests every one of our products for the utmost purity, quality, and potency.

Read our third-party lab reports.

How much CBD should I ingest?

That depends on your weight, height, age, tolerance, symptoms, and other factors. Read the label and consider our dosing guidelines before supplementing.

About Green Gorilla™

Our founders began their mission to bring sustainable hemp CBD to the world well before it was a trend. We were the very first USDA Certified Organic hemp CBD brand in the country. Years later, we're still dedicated to offering you the cleanest, greenest hemp CBD on the market.

Our edible CBD products set the highest standard for quality in the country. Experience the power of CBD to the fullest and further your wellness journey at Green Gorilla™.
Shopping Cart