Relaxation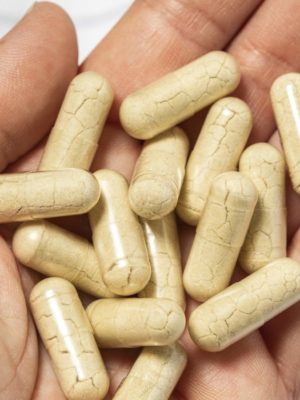 Balance your mind and approach the pressures of everyday life with a cool, rational attitude. These CBD relaxation capsules are designed to ease your thoughts with all-natural, certified organic ingredients. Green Gorilla™ uses sustainable hemp from our own organic US farms to deliver the purest, most potent CBD for relaxation on the market. Whether you're looking for recovery support or better sleep, you can find a solution that works for you.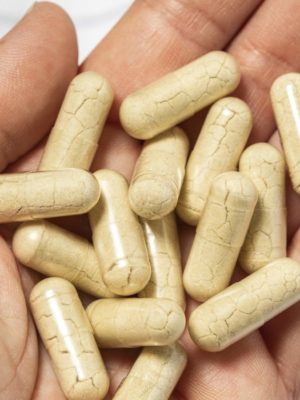 Relax Using Organic CBD
Shop All Relaxation
No products were found matching your selection.
Discover Natural Hemp CBD for Relaxation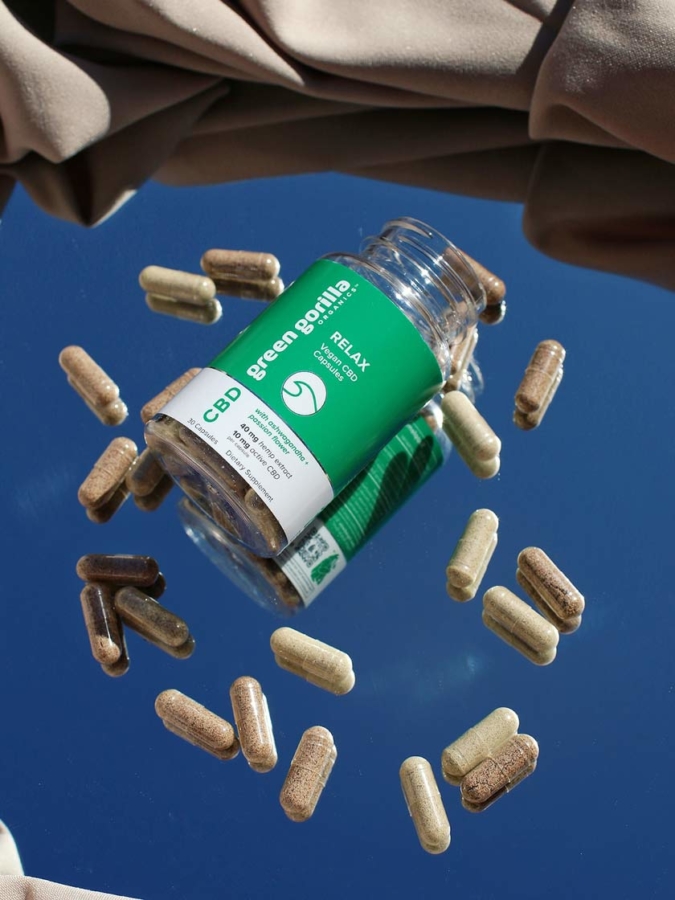 Discover Natural Hemp CBD for Relaxation
More and more people around the globe are discovering the powerful wellness benefits of hemp CBD. Once conflated with psychoactivity, this compound is now recognized for its calming effects, immune system support, and comforting capabilities.
Our CBD relaxation capsules are designed for full body-and-mind support. If you have a busy life and find yourself overwhelmed by the pressures and demands of your schedule, you may find natural relief with Green Gorilla™ organic supplements. Try these capsules for yourself and experience the natural benefits of hemp.
Farm-to-Shelf Sustainability
Our CBD for relaxation comes from our earth-friendly, sustainable hemp farms. With our regenerative farming methods, we improve air and soil quality and produce the finest quality hemp extract on the market. You can feel good about supporting a green company that's doing its part to fight against climate change.
Why Choose Certified Organic?
Many manufacturers try to get away with putting pesticides, herbicides, and other harsh chemicals in their CBD products to reduce production costs. Our third-party lab reports prove that our products contain nothing but CBD, and our organic certification gives you even more confidence.
Read our blog articles for more information about the science behind CBD.
Frequently Asked Questions
How does CBD make me feel relaxed?
CBD activates the body's endocannabinoid system. This system regulates your brain's response to tension and discomfort and improves your overall balance and function.
Is CBD psychoactive?
No. Unlike THC, CBD does not cause you to feel "high."
All of our products contain 0.3% or less THC. This is not enough to cause a psychoactive response. If you're still concerned, check out our THC-free pure CBD and broad spectrum CBD products.
Will CBD impair my judgment?
No. CBD for relaxation should not make you feel hazy. In fact, it should help your mind feel clearer and more balanced.
How long do the effects of CBD relaxation capsules last?
It depends on your tolerance. Capsules are absorbed through the digestive system, so their effects typically last longer than oils.
Learn More About Green Gorilla™
We were one of the first companies in America to recognize the outstanding potential of CBD as an all-natural wellness supplement. For years, our mission has been to bring powerful CBD from our sustainable hemp farms to the world.
We're committed to the betterment of both our environment and our customer's well-being. We hope you can discover calm and peace with our CBD relaxation capsules and more.