Why Certified Organic CBD?
There is a global movement amongst consumers to search for products that are organic, sustainable and benefit the environment. Many non-organic products contain or are made with toxins, pesticides, herbicides and chemicals are not meant to go into the earth or your body. 
To put it simply, organic CBD products are better for your health and the planet.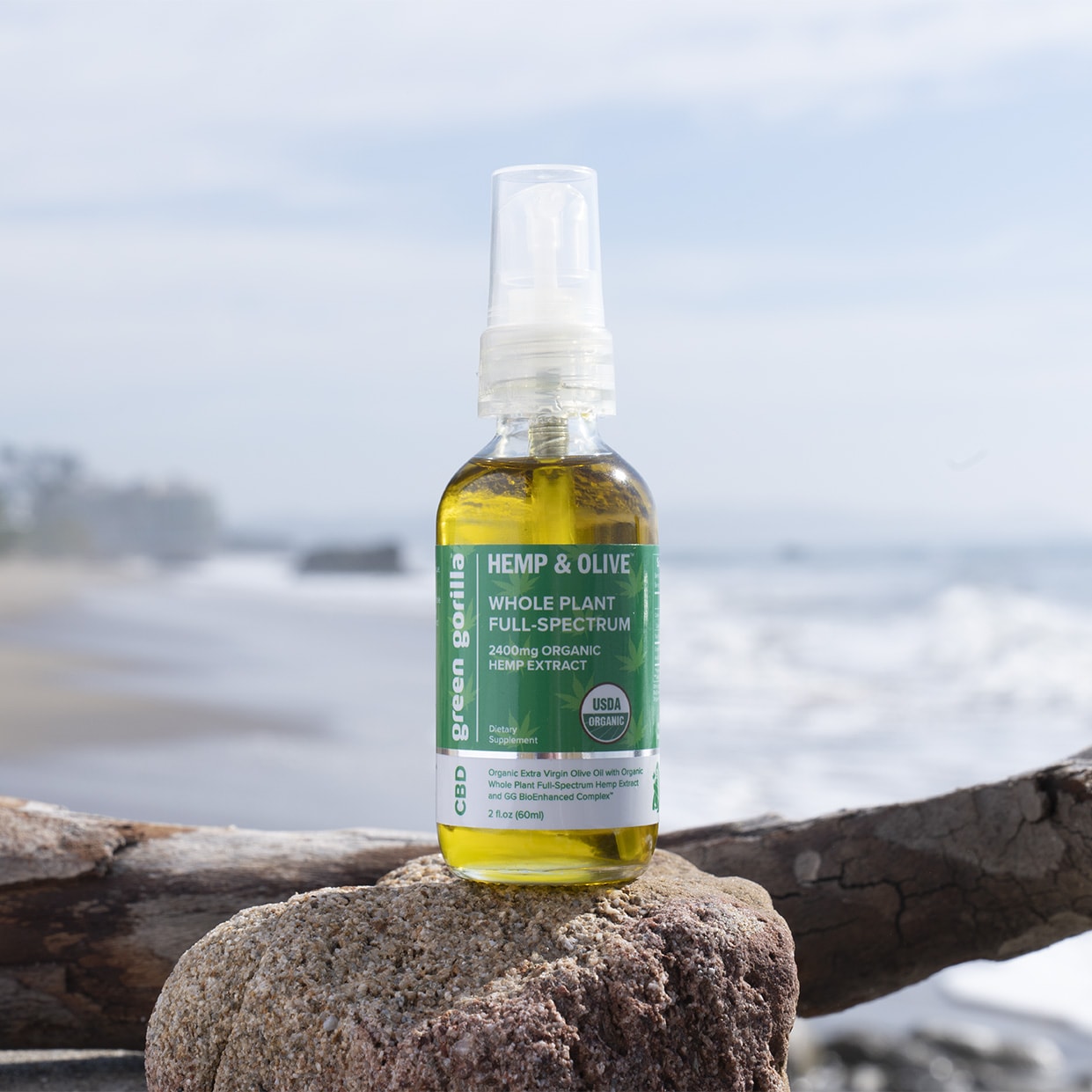 Not all CBD is the same
Many brands market their products as being organic, but it is important to understand what sets Green Gorilla Organics apart from the rest.
Just because you see "organic" or "natural" on a product doesn't mean that they have been regulated or certified organic by an independent organization. Not all CBD products, ingredients and hemp are processed and sourced the same. You may not even know it, but many toxic substances could be in the CBD oil you are using. Due to lack of regulation, CBD manufacturers are using deceptive marketing and unethical practices to sell their products.
What does it mean to be organic?
From the United States Department of Agriculture National Organic Program, "Organic is a labeling term for food or other agricultural products that have been produced using cultural, biological, and mechanical practices that support the cycling of on-farm resources, promote ecological balance, and conserve biodiversity in accordance with the USDA organic regulations. This means that organic operations must maintain or enhance soil and water quality, while also conserving wetlands, woodlands, and wildlife. Synthetic fertilizers, sewage sludge, irradiation, and genetic engineering may not be used".
Being organic is thus a signal of trust for you and your family to know everything that went into making that product was done to preserve nature, protect you from harm and benefit farmland where the ingredients are grown.
LEARN MORE about the USDA Organic seal
LEARN MORE about Organic labels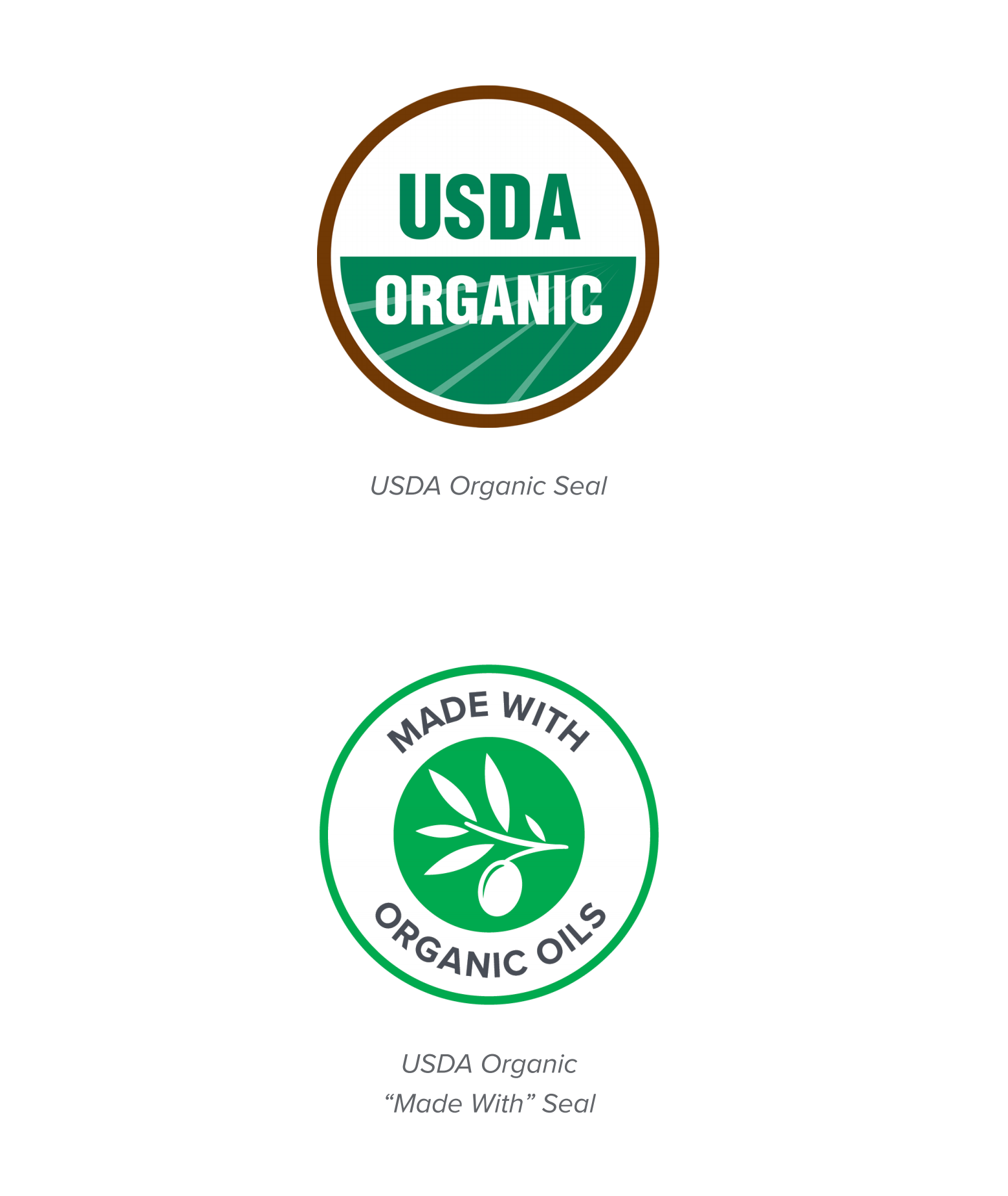 The Green Gorilla Organics difference
Green Gorilla is the leader in USDA organic CBD products. The commitment to organic certification includes organic ingredients, many of them that you have heard of and know. We use natural, plant based organic ingredients like olive oil, turmeric, lavender, lemon, eucalyptus just to name a few.
All the certified organic ingredients were sourced from farms that did not use pesticides or chemicals, maintained strict recordkeeping and practices to benefit the soil, biodiversity and overall agricultural land. Our CBD is sourced only from organic hemp that been grown using organic practices and extracted using CO2 extraction, the safest and highest quality way to get our CBD. Green Gorilla organics products are unmatched in the industry for quality, taste, potency, effectiveness, safety, sustainability, and bioavailability.
How is Green Gorilla Certified Organic?
All Green Gorilla organics products are certified by our organic certifier Oregon Tilth.
Green Gorilla Organics ensures that all our products are free of:
Sulfates are widely used chemicals that are in a variety of products and have been shown to cause irritation. Green Gorilla uses only natural and organic plant based ingredients.
Parabens are preservatives used in many cosmetic items and has been shown to be harmful to overall health. Green Gorilla organics products do not contain parabens or any unnatural preservatives.
Toxic metals include includes lead, mercury and arsenic which can be extremely harmful to people and the environment. Green Gorilla Organics products don't contain any levels of any toxic metals which can be found on our product lab tests here.   
Synthetic fragrances and colours can be potentially harmful and cause allergic reactions. Green Gorilla Organics does not use fragrances or colours which is why our products can smell earthy and natural to reflect the real quality ingredients in them.
DON'T MISS OUT
Sign up for the latest CBD news, blogs, and promotions.