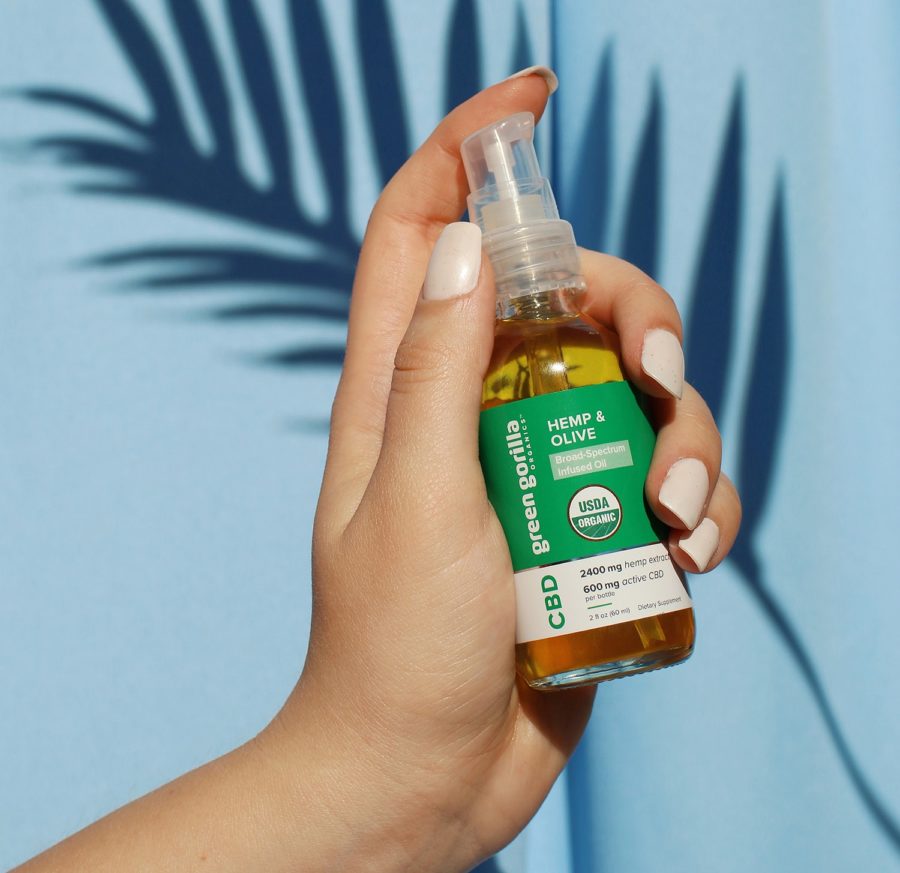 1200mg–2400mg CBD
Discover the perfect potency for your daily use with this range of our intermediate options. Regular use of certified organic hemp CBD products can help support your immune system, reduce tension, and ease aches and discomfort. See for yourself how popular strengths—including 1200mg CBD, 1500mg CBD, & 2400mg CBD—might help you fulfill your personal wellness goals.
Find the Ideal Strength, Whether You Prefer 1200mg or 1500mg CBD
Shop All Web CBD 1200-2400mg
Showing the single result
USDA Organic Broad Spectrum 2400mg CBD Oil

$

79.99 – or subscribe and get

20% off

Out of Stock

USDA Certified Organic

Kickstart your Malibu lifestyle with easy-to-use, clean, and green CBD! We sell fast-acting CBD oil, formulated to support a demanding routine. With 2400mg of hemp extract and 600mg of active CBD oil per bottle, you'll have a thirty-day supply of certified organic broad-spectrum CBD with naturally occurring phytocannabinoids, terpenes, and flavonoids in every serving. 

Experience complete body-and-mind wellness and relief, when you shop THC-free CBD tinctures online at Green Gorilla™.

THIS ITEM IS SOLD OUT 

Try Potencies Between 1200mg CBD and 2400mg CBD

Finding the right strength for your body and mind isn't an exact science. With our range of options, you can discover the perfect dose to kickstart your day and support your overall wellbeing.

1500mg CBD is a popular potency that many people rely on, but we encourage you to experiment.

Certified Organic Is Everything

Your CBD is only as effective as its source, so never settle for less. Green Gorilla™ uses certified organic hemp CBD from our own sustainable farms to bring you the best possible potency and purity.

Try Our Subscription Program

Want your supplements delivered to your door every month? Consider joining our subscription program at checkout. Along with a convenient discount, you'll never have to remember to order your monthly supplements.

Frequently Asked Questions

Is CBD legal?

How do I find the right potency for me?

We always recommend that you start low and go slow. If you haven't used CBD products before, begin with a smaller dose of a low potency like 1200mg CBD.. Use it daily to see if you need to increase or decrease.

To discover products that suit your goals or lifestyle, take our CBD quiz.

Is your hemp farmed sustainably?

Yes. We're proud to practice renewable farming methods on our Gorilla FarmCo® farms, all located within the western United States. Our organic hemp is great for the surrounding environment as well as consumer health and safety.

Is Green Gorilla™ lab tested?

Whether you're using 1500mg of CBD or 1200mg, know that every single one of our products is thoroughly evaluated for purity and potency. We maintain our high-quality standard by having our products tested by an independent, ISO-certified laboratory.

About Green GorillaTM

Our mission for sustainable hemp CBD began long before most people in the United States knew what CBD was. We witnessed hemp's miraculous effects on an aging dog and were inspired to bring this powerhouse natural remedy to the world.

By using sustainable practices and organic ingredients, we continue to set the industry standard for quality and responsibility. Whether you prefer 1500mg of CBD or 2400mg of CBD, choose Green Gorilla™ for supplementation you can trust.
Shopping Cart