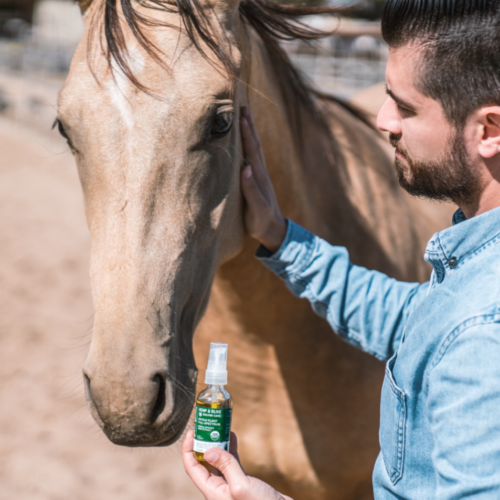 CBD for Horses
Many horses suffer from chronic discomfort, irritation, and restlessness. Thanks to the miraculous properties of hemp, you can help them find peace and comfort with CBD oil for horses, for sale at Green Gorilla™.
Our non-intoxicating equine hemp products are perfect for easing muscle and joint tension, alleviating uneasiness, and maintaining a sense of calm and overall well-being.
See what benefits CBD can offer your horse today. Buy CBD for horses from a sustainable, farm-to-shelf company that cares.
Explore CBD Oil for Horses for Sale
Shop All CBD for Horses
Showing the single result
Sale!

Organic CBD Balm for Dogs & Pets 300mg

20% off

– or subscribe and get Add to Cart

$49.99

Your pet doesn't have to suffer from aching joints, low energy, or stress all alone. Certified organic CBD hemp balm for dogs from Green Gorilla™ can help soothe your furry friend's muscles and keep them calm throughout the day. Along with pure, THC-free CBD, this soothing balm is infused with a potent blend of plant-based ingredients that protect and nourish your pet's skin. See why so many pet owners are turning to CBD balm for dogs!
How Equine Hemp Products Work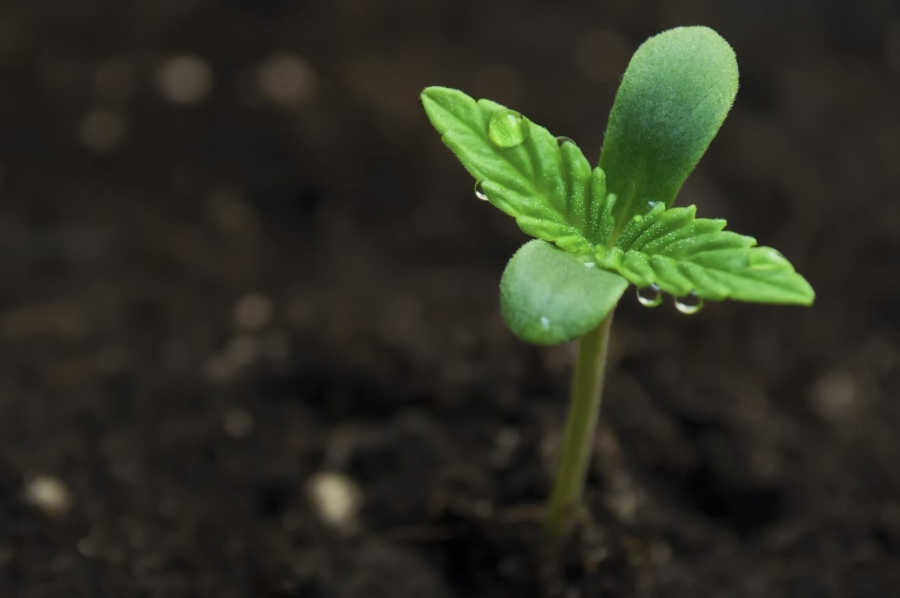 CBD works on horses in much the same way it does on humans thanks to the endocannabinoid system, an array of receptors throughout the body that help keep your natural rhythms balanced and stable.
Administering CBD is easy with Green Gorilla™ equine balms and oils. Simply apply the oil topically according to the package instructions and watch your horse throughout the day as it takes effect. No shots needed—just the natural healing power of quality hemp.
Natural, Safe and Soothing for Aging Horses
One of the most popular uses of the CBD oil for horses for sale here is to ease the discomfort of aging. CBD can help your older equine friend live out the rest of their days in a calm, comfortable state, free from the aches and confusion elderly horses might experience.
Learn More About Equine Hemp Products
It's important to understand exactly how a substance will affect your treasured companion before introducing it to their daily care. Browse our extensive educational resources on topics like common CBD myths and misconceptions today.
FAQs About the CBD Oil for Horses for Sale at Green Gorilla™
Which CBD product should I give my horse?
Pure and whole plant CBD oils from Green Gorilla™ come in a variety of concentrations so you can customize your horse's ideal dosage. Horses also love the mild flavor. Plus, they get the added antioxidant health benefits of organic extra-virgin olive oil. 
Pure CBD contains 0% THC and provides your horse with reliable support and quick bioavailability for everyday recovery, making it our highest-strength CBD oil for horses for sale.
Whole plant full spectrum oil helps support your horse's overall well-being with all the natural components of the hemp plant with less than 0.1% THC. 
For irritations on the skin, Green Gorilla™ Pet Balm offers calming relief. Each jar contains 300mg of pure CBD and powerful botanicals including eucalyptus and lavender.
How do I give my horse equine hemp products?
CBD oil can be dispensed directly into your horse's mouth for the best bioavailability or drizzled on their food.
Our CBD pet balm can be applied directly to your horse's affected area to moisturize and soothe. Gently massage until absorbed. Use as often as needed.
How much CBD do I give my horse?
We recommend starting with 20-40mg of CBD per 100lbs. The dosage can be adjusted from there to fit your horse's needs. A good rule of thumb is to "start low and go slow."
Is CBD for my horse safe?
CBD is non-toxic and non-psychoactive to both horses and humans.
Horse owners who trust and love our products say that CBD supplements help maintain a strong foundation of overall health and wellness. We often hear that our CBD oil for horses for sale online aids in relief from everyday hip and joint discomforts, as well as finding a sense of calm. 
You never have to worry about the safety of your horse. All Green Gorilla™ products are independently lab tested by a third party for quality, purity, and potency.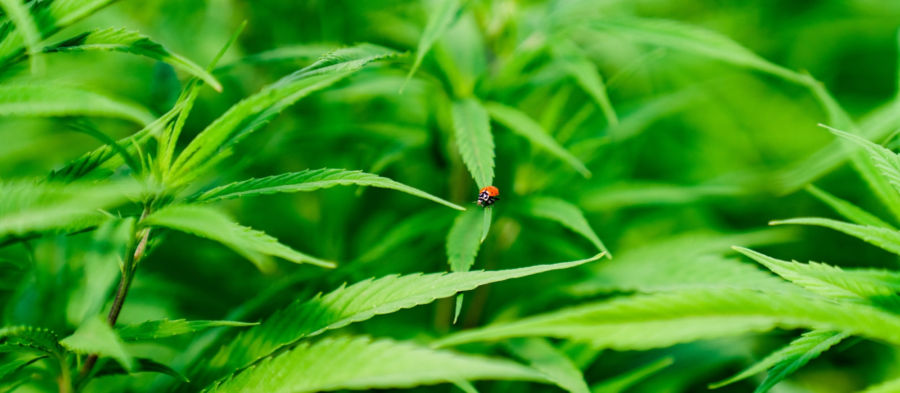 The Green GorillaTM Difference
Our founders first witnessed the power of CBD as a way to help an aging dog's recovery and have been passionate advocates of hemp ever since.
Green Gorilla™ helped lead the CBD wellness movement long before it became a trend. We were also the very first USDA Certified Organic CBD brand in the United States. We've since vertically integrated into a farm-to-shelf company that owns and operates almost 1,500 acres of organic hemp in Arizona.
Our equine hemp products are certified organic, and the advanced extraction process we use keeps our CBD as pure and potent as possible—just the way nature intended.