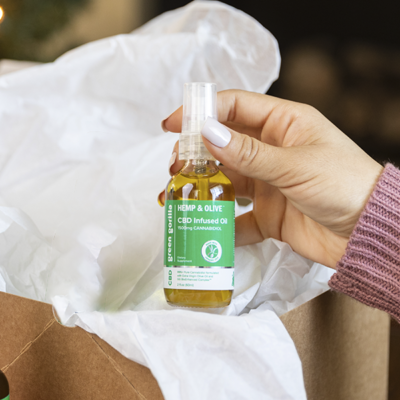 Pure CBD Oils
Discover effective pure CBD extract that promotes muscle recovery, soothes stiff joints, and helps ease inflammation throughout the body. 
CBD is one of the most powerful healing elements in nature, which makes it ideal for physical and mental relief. Our GG BioEnhanced Complex is formulated for the fastest absorption of CBD, allowing you to quickly feel the full effects.
All our CBD is sustainably sourced, certified organic hemp that's independently tested for purity. Our hemp and olive CBD oil has 0% THC, ensuring the highest bioavailability and potency available without the psychoactive side effects.
Discover the difference that Green Gorilla™ pure CBD oil for sale can make in your life!
Find the Best in Pure CBD Oil for Sale
Shop All Pure CBD
Pure CBD Oil Single Serving Pack 50mg

$

5.99 – or subscribe and get

20% off

Add to Cart

USDA Certified Organic

Toting around the perfect dose of organic CBD has never been more convenient. Polyphenol-rich extra-virgin olive oil makes an excellent carrier for our pure hemp CBD oil, increasing bioavailability for quick absorption. Buy organic CBD oil packs for muscle recovery, overall wellness, and immune system support. This product has 0% THC.

Each single serving contains 2ml of oil with 25mg of active cannabidiol for a total of 50mg CBD.
Pure CBD Extract for Muscle Recovery, Relief, and More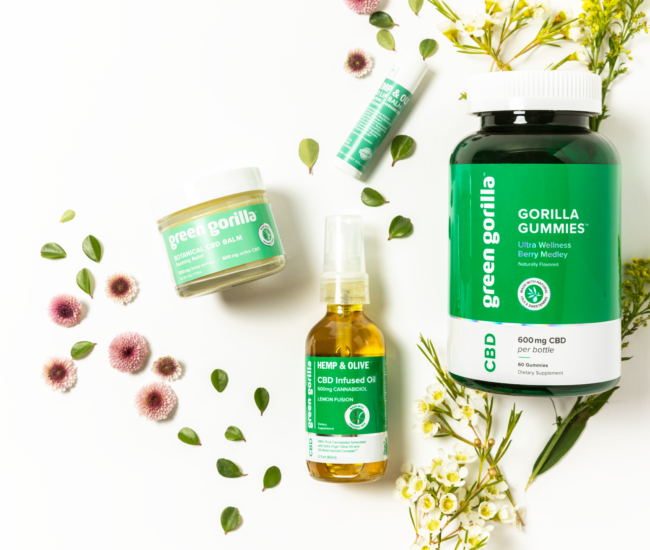 CBD works on a molecular level to restore balance to the body and mind. Its uses range from calming restless thoughts to easing aches and pains. Natural relief is just around the corner with our organic hemp and olive CBD oil.
Why Organic Matters
Some manufacturers derive their CBD from low-quality hemp using harsh chemical solvents. Not here! We grow our own sustainable hemp and use an organic ethanol extraction process for maximum potency and purity.
Find the Right CBD for You
Everyone has a different preference when it comes to administering CBD. You can apply our balms or pure CBD oil for sale topically for targeted muscle recovery. You can take CBD gummies for great flavor and gradual, long-lasting support. You can even give it to your pets! Browse our shop and find the perfect CBD for you.
Frequently Asked Questions
How do I use this pure CBD oil for sale?
For sore muscles, aches, and injury recovery, apply the oil directly on the affected surface for fast, targeted relief. For oral use, dispense the oil into your mouth beneath your tongue and do not swallow for at least 30 seconds.
Follow our recommended guidelines and decrease or increase your dose based on how you feel.
Are your products tested?
All of our products are proudly third-party tested by multiple independent, ISO-certified labs. This ensures safety, accountability, efficacy, and reliability for everyone.
Do your products contain THC?
While some of our products contain 0.3% THC, we also offer a wide range of 100% THC-free CBD products.
Can I use pure CBD extract for muscle recovery?
CBD oil is ideal for the fitness lover. It can calm both the body and mind and help promote healing and soothe aches.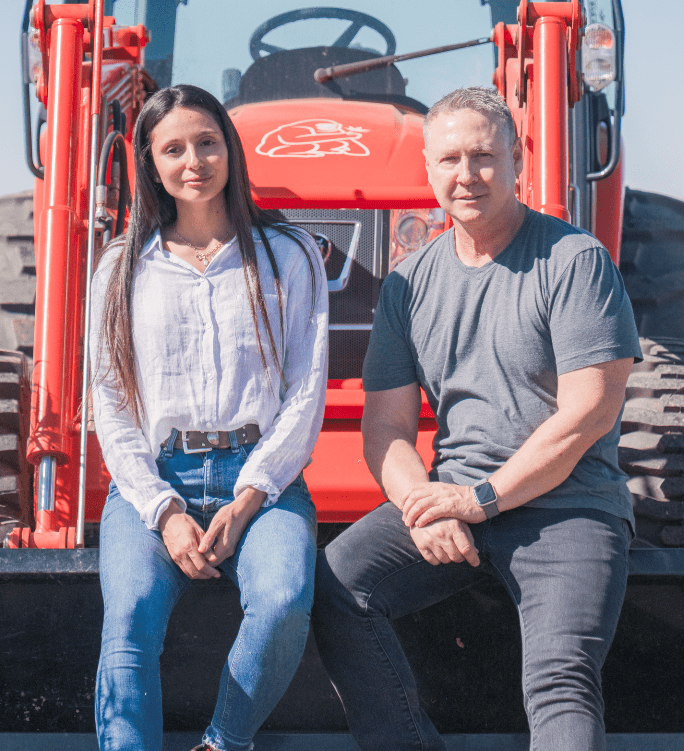 The Green GorillaTM Story
Our founders first noticed the miraculous benefits of CBD back in the early 2000s and have incorporated it into their lifestyle ever since. They founded Green Gorilla™ with the mission to bring sustainable, farm-to-shelf, organic CBD to people across the country.
Since then, Green Gorilla™ has taken off. We produced the very first USDA Certified Organic CBD, and we've remained committed to our passion for quality ever since our inception. We encourage you to try pure CBD oil for sale and see how this incredible natural substance can change your life!