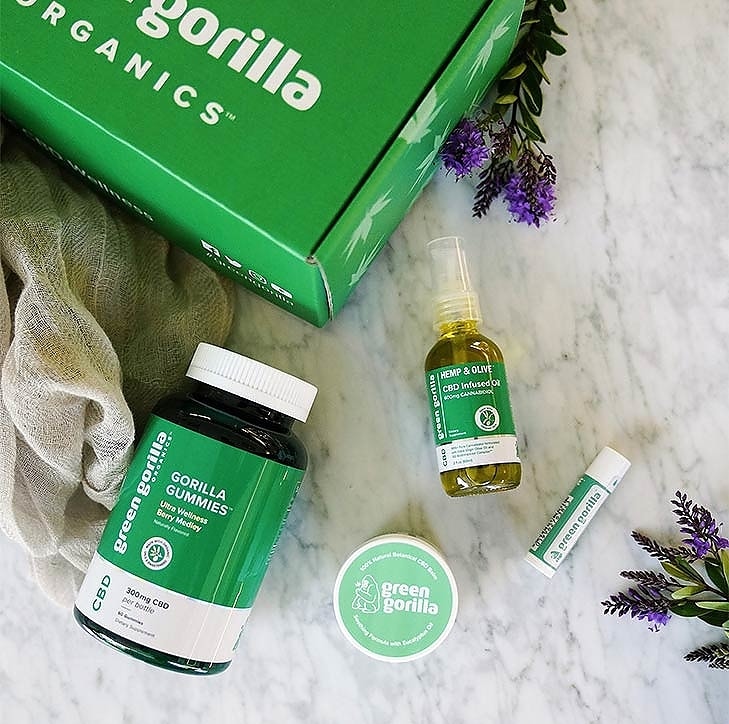 CBD Sale
Carefully formulated CBD products from Green Gorilla™ are potent and easy to take. Not only that, but our farm-to-shelf process means you're getting the most out of our organic hemp.
If you're searching for great CBD deals, there's no better place to shop than our CBD sale page. Discover incredible offers on our favorite products!
Save When You Shop Our CBD Sale Items
Shop All sale
Sale!

USDA Certified Organic Full Spectrum CBD Hemp Oil for Horses

20% off

– or subscribe and get

Out of Stock

USDA Certified Organic

CBD has been shown to have incredible benefits for horses who suffer from chronic discomfort, worries, or symptoms of aging. As a result, many horse owners are turning to CBD hemp oil for horses as a safe, natural form of relief. 

At Green Gorilla™, we sell CBD products for horses made with USDA Certified Organic ingredients, and we include third-party lab tests to ensure quality and potency. Help give your equine companion a much-needed sense of peace and calm today!

This CBD topical spray is not available for sale or shipment in California.

Unbeatable CBD Deals on Products with Unsurpassed Quality

You're in luck—the best CBD products in the industry can also be some of the most affordable! Discover the Green Gorilla™ difference today when you shop our CBD sale section.

Why Certified Organic Matters

Due to the lack of regulation surrounding CBD, many companies can claim to use organic ingredients when their products actually contain pesticides and harmful chemicals. Our products are certified organic and independently lab tested to ensure quality and purity.

Make Your Purchase Even More Affordable

We want CBD to be accessible to everyone, so we've included a variety of ways to offer customers great CBD deals. Check out our offers page to learn about our discounts, various programs, Sezzle, and more.

Frequently Asked Questions

How can I use CBD?

CBD can be used during your daily routine in a multitude of ways. You can use CBD skincare topically for targeted relief, CBD oil for overall mind-and-body wellness, or gummies and capsules for slow-release CBD throughout the day.

Take our CBD quiz to learn what's right for your goals. Then, visit our CBD sale page to find it!

How do I sign up for Green Gorilla™ rewards?

You can join our Rewards Program by creating a free account. After signing up, you can earn points with every purchase, save your address, view past orders, and get access to the best CBD deals. There's nothing to lose—only rewards to be earned!

Is CBD psychoactive?

Not at all. Our CBD is derived from hemp that legally must contain less than 0.3% THC. Since THC is the psychoactive compound found in cannabis and not CBD, you never have to worry about getting "high." 

We also offer pure CBD oils and broad spectrum CBD that contain 0% THC. 

What does CBD do?

CBD works on a cellular level to regulate your body's endocannabinoid system, which in turn helps regulate functions such as sleep, discomfort, stress, and aches. Advocates for CBD also use it for general, all-around wellness and balance.

About Green GorillaTM

Green Gorilla™ was started as a way to bring potent, organic CBD to people worldwide. Our founders became passionate about CBD after witnessing its potential firsthand, long before there was a national trend. The epiphany that hemp could change the world is what drove them to become the first Certified Organic hemp brand in the United States.

Our passion for organic ingredients goes far beyond just hemp. We welcome you to discover the positive influence CBD can have on your life by shopping our CBD sale!
Shopping Cart