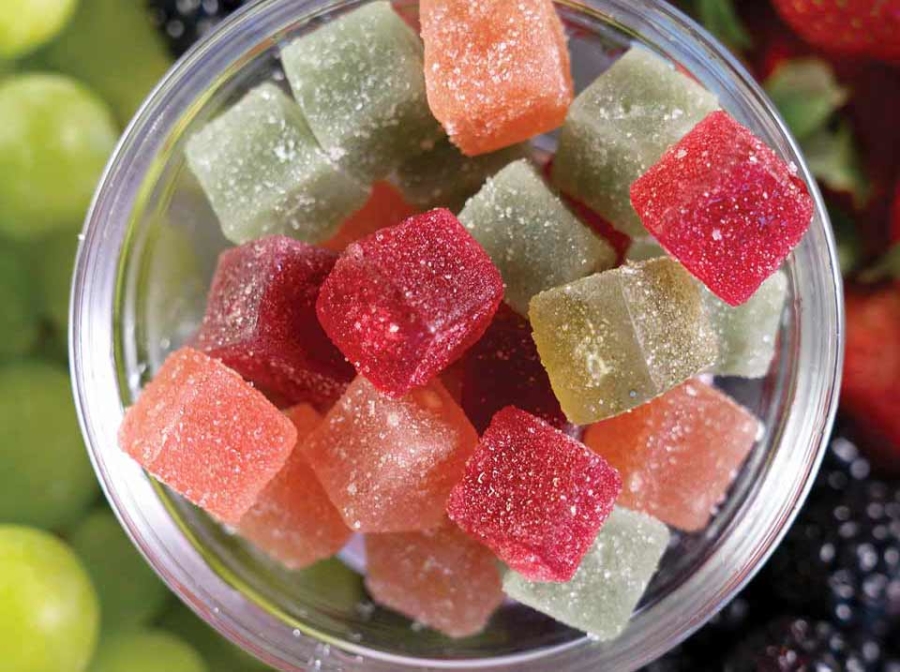 CBD for Occasional Use
If you're interested in organic hemp CBD oil but don't want to commit to daily use, this selection was made just for you. These premium hemp oil products with CBD can be used on an as-needed basis. If you could benefit from peace of mind, achy muscle relief, or general wellness, you're in the right place!
For more usage options, consider our Frequent Use and Daily Use products. It's time to live well with CBD from Green Gorilla™!
Shop All CBD Occasional Usage
Showing the single result
Pure CBD Oil Single Serving Pack 50mg

$

5.99 – or subscribe and get

20% off

Add to Cart

USDA Certified Organic

Toting around the perfect dose of organic CBD has never been more convenient. Polyphenol-rich extra-virgin olive oil makes an excellent carrier for our pure hemp CBD oil, increasing bioavailability for quick absorption. Buy organic CBD oil packs for muscle recovery, overall wellness, and immune system support. This product has 0% THC.

Each single serving contains 2ml of oil with 25mg of active cannabidiol for a total of 50mg CBD.
How Occasional Premium Hemp Oil Use Can Help
Maybe you have sudden flares of discomfort or aches that you can't predict. Maybe you only want to calm down when you have a stressful day at work. Maybe you just can't commit to daily or frequent use. If this sounds like you, occasional hemp oil CBD supplementation might be your solution.
These products are designed to work effectively even if you don't use them consistently. Take items like our single-serving CBD oils, capsules, or gummies on the go and enjoy CBD whenever the need arises.
Organic Matters
Many CBD products are not regulated, which is why you should always look for organic certification and third-party lab testing. Our premium hemp oil CBD holds the highest level of quality in the market. We use renewable, sustainable farming practices, clean extraction, and organic ingredients in every product.
Superior Extraction for Maximum Purity
All our certified CBD oil is extracted using the most effective method in the industry. Our organic, non-GMO ethanol extraction process preserves the properties of the hemp plant for unsurpassed purity and potency. See our test results for yourself!
Read More on Our Blog
We recommend that everyone learn as much as possible about CBD to get the most out of it. Our blog is a great place to start!
Frequently Asked Questions
Is CBD safe?
CBD—particularly certified Organic hemp-derived CBD—is 100% safe and natural. Our formulas use no harsh chemical additives or pesticides so you get nothing but clean CBD and USDA organic ingredients.
Can my animal use CBD?
Yes! Many animals can benefit from CBD, just as we humans do. See our wide range of premium hemp oil CBD products for pets to explore your options!
Is CBD intoxicating?
No. CBD on its own is non-psychoactive, non-intoxicating, and safe.
About Green GorillaTM
At Green Gorilla™, we've personally witnessed the remarkable effects of hemp on the lives of people and pets. That's why our mission is to bring certified organic premium hemp oil CBD to the world.
As a Malibu-lifestyle brand, we're committed to sustainable farming, ethical business practices, and healthy, transparent ingredients. We were the first USDA Certified Organic hemp company in the country, and we've continued to set the highest standard for CBD for the industry worldwide.
Explore the difference clean, green hemp oil CBD can make on your wellness journey today.