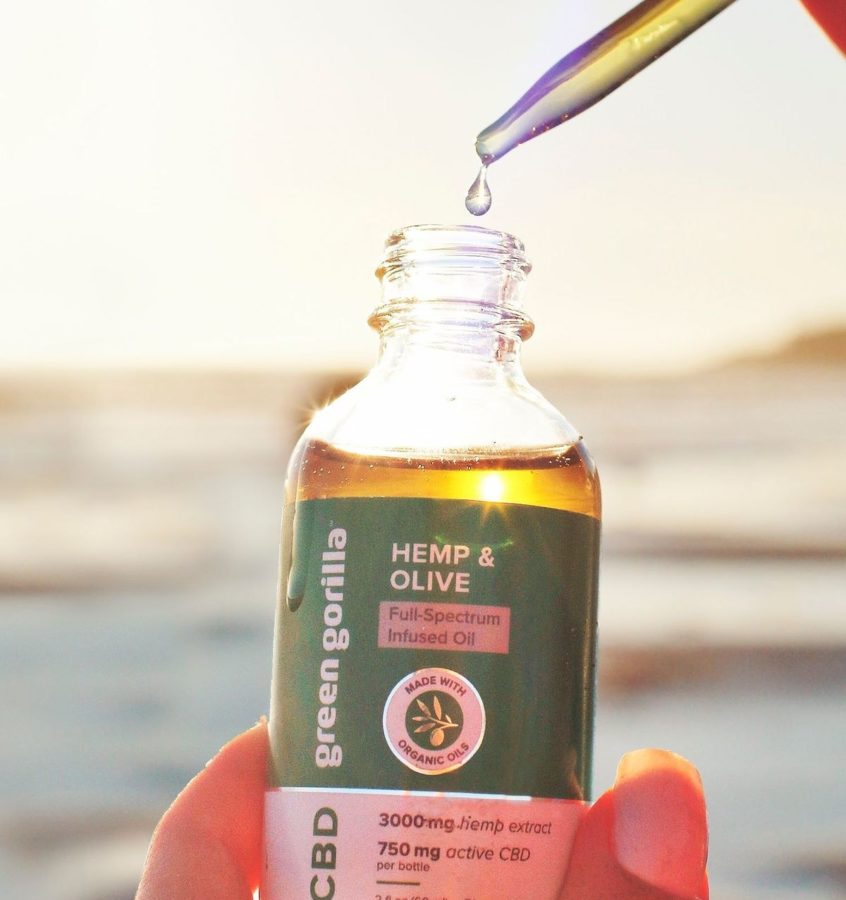 3000mg–7500mg CBD
Enhance your CBD experience with max-strength CBD oil from your friends at Green Gorilla™. Perfect for long-time users and strong symptoms, this collection contains our most potent organic formulas for plant-based wellness. Enjoy a selection of 3000mg CBD to 7500mg CBD oils, all lab tested and sustainably sourced from organic USA hemp. Experience powerful relief with solutions from nature itself!
Enjoy Our Highest Strength with 3000mg CBD–7500mg
Shop All 3000mg–7500mg CBD
Organic Full Spectrum CBD Oil 3000mg

$

74.99 – or subscribe and get

20% off

Add to Cart

Made with USDA Certified Organic ingredients, our Full-Spectrum 3000MG CBD oil is formulated to support your demanding lifestyle and alleviate everyday stresses. Organic, lab-tested CBD oil is a great option to enjoy the synergistic benefits of the hemp plant, and it is easy to administer for beginners and experienced users.

This premium CBD hemp oil in 3000mg offers a thirty-day supply of certified organic full spectrum CBD oil with naturally-occurring phytocannabinoids, terpenes, flavonoids, and more in every serving. The bottle size is 2 fl oz. and dosing per pump is 20mg hemp extract with 5mg of active cannabidiol.

This product may contain up to 0.3% THC.

Certified Organic Pure CBD Oil 3000mg

$

99.99 – or subscribe and get

20% off

Add to Cart

Discover fast-absorbing CBD with powerful bioavailability for optimal, all-natural relief.

This formula uses only pure, organic ingredients and 0% THC to help promote a clear, worry-free mind and a strengthened immune system. Try using our certified organic 3000mg CBD oil for recovery, balance, and overall wellness in everyday life.

Certified Organic Pure CBD Oil 7500mg

$

179.99 – or subscribe and get

20% off

Add to Cart

Certified Organic

Our pure 7500mg hemp CBD oil is formulated for fast absorption with natural, carefully sourced ingredients. Use this oil daily to supplement a healthy lifestyle for better sleep, a balanced mind, and powerful immune system support. This pure cannabidiol oil formula contains no THC.

Each bottle contains 2fl oz. of oil with 50mg of hemp cannabidiol extract per pump.
Max-Strength CBD Oil for Max-Strength Relief
We use worry-free formulas with all-natural organic ingredients to support your health goals. Find deep relief with hemp products that activate your endocannabinoid system, giving you a better sense of calm and inner peace.
Starting at 3000mg of CBD, this category delivers the highest concentration per volume. If you're an experienced user, you're in the right place.
Join Our Rewards Program
Our generous rewards program is designed to give you benefits for every purchase. If you use our CBD regularly, you can receive discounts and special offers at no extra cost by signing up for this free program. It's just how we like to say "thank you" for choosing Green Gorilla™.
Learn More at Our Blog
Whether you're using 3000mg CBD or 7500mg CBD oil, we want you to get the most out of our organic products. Check out our blog for helpful articles, recipes, and more!
Frequently Asked Questions
Can I receive a monthly subscription of max-strength CBD oil?
Absolutely. We're happy to provide you with a monthly shipment of your supplements so you never forget a dose. Simply choose the subscription option at checkout.
Is CBD suitable for pets?
We recommend only using products that state they are formulated specifically for animals on your pets. If you're interested in supplementing your four-legged friends, shop our collection of CBD for pets and horses.
Is 3000mg CBD a suitable dose for beginners?
Our mantra is "start low and go slow." Beginners should start with low potencies at small doses and only increase it in 5mg increments once a day as needed. Don't jump to max-strength CBD oil immediately!
Is your CBD lab tested?
Yes. CBD is not regulated by the FDA, so we keep our quality responsibly monitored by an independent, ISO-certified laboratory. Third-party lab testing guarantees every one of our products for purity and potency.
About Green GorillaTM
We're devoted to bringing our customers potent solutions directly from nature. We were the first USDA Certified Organic Hemp CBD brand, and we take great pride in setting the industry standard for quality.
Green Gorilla™ is dedicated to helping you further your wellness journey with pure, potent products. We hope you can boost your personal health goals with our selection of 3000mg CBD and 7500mg CBD oils.