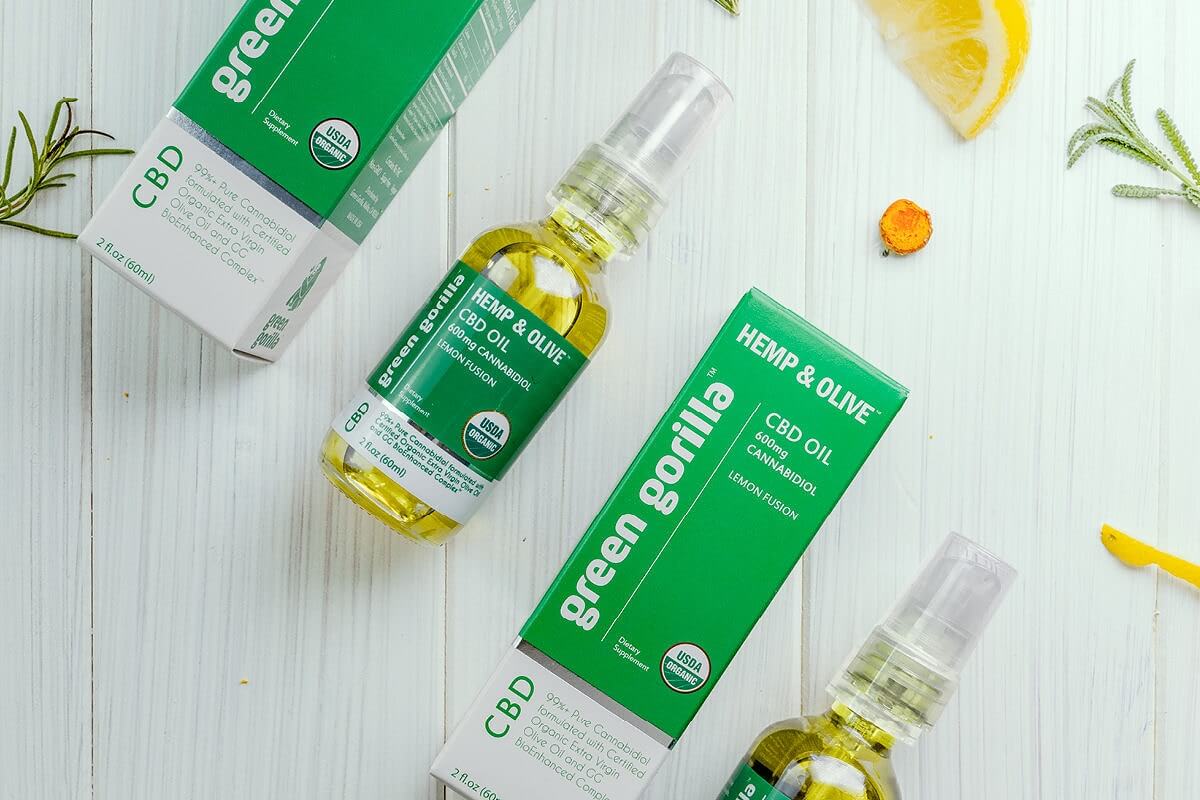 With so many brands in the hemp CBD space, and more popping up all the time, it can be overwhelming to know how to choose the right product. The hemp CBD market is relatively new and largely unregulated, so how can you be sure that you're getting the highest quality and safe products available? Don't just take companies at their word. Organic certification and independent third party testing are the best ways to ensure that you're getting a product that's both safe and effective.
Why USDA Certified Organic Matters
Hemp is a bio accumulator, which means that it absorbs toxins and impurities such as pesticides and heavy metals from the soil. This has remarkable implications for ecological health. Hemp is often used for phytoremediation to help clean up heavily contaminated environments. It has even been used to decontaminate the site of the Chernobyl nuclear disaster.
The toxins that hemp absorbs from the environment become concentrated within the plant material. This is one of the reasons why it's so important to source hemp that is grown organically in the United States. If pesticides or other contaminants are used in the growing process, it's likely that products made from the plant material will contain high levels of these toxins. The more the reason why we mindfully select each and every co-ingredient in our products to ensure maximum purity safety. We encourage consumers to buy CBD products that are USDA certified organic, like Green Gorilla's full line of Hemp CBD Products.
Third Party Lab Testing
Independent third party lab testing is another important feature ensuring the quality of hemp CBD products. Reputable independent third party labs test for pesticides, heavy metals, microbiological contaminants and other impurities within the product. They can also test for harmful residual solvents used in the extraction process such as butane. Not only can they test for toxins, lab tests also verify levels of CBD and THC, ensuring efficacy of your product. A smart and informed consumer should look for transparency in lab testing results for the products they buy. All Green Gorilla products have a QR code than can be scanned to see third party lab testing results for every batch.
Center for Food Safety
The Center for Food Safety (CFS), an independent non-profit organization, recently evaluated 40 hemp CBD companies based on cultivation practices, processing, and lab testing. Green Gorilla was one of only 4 brands to receive an A grade. According to the CFS Hemp CBD Scorecard report, "Since federal requirements for these products are weak, industry self-regulation, supported by independent certifications and consumer advocacy groups, is necessary in this growing field as federal and state regulations develop."
To make sure that the CBD products you use are safe and healthy for both you and the environment, look for products that are made with U.S. organically grown hemp. You should also choose brands that are transparent about their cultivation and processing practices, provide independent third party lab testing results for every batch and that finished product is USDA certified organic.
Hopefully as this new industry evolves, more regulations will be implemented to ensure safety and efficacy. Until then, take it upon yourself to be an informed consumer and support high quality, ethically and safely made hemp CBD product.