CBD Bodycare
Infused with a potent blend of CBD oil and powerful ingredients like arnica, eucalyptus, and lavender, skincare products by Green Gorilla™ provide an instant cooling feeling to help calm both the body and mind.
Everyone has different skin, so we have a variety of options to choose from. From intensive relief CBD hemp balms to rich body lotion, all of our CBD balms for sale are packed with nourishing moisture and protection. Make a positive change in your skincare routine today when you buy CBD balms from Green Gorilla™!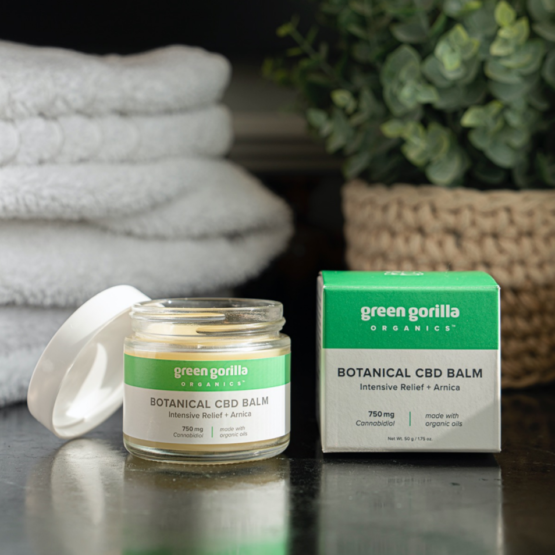 Transform Your Skin with CBD Hemp Balms, Lotions & More
Shop All CBD Skincare
CBD Lip Balm 80mg

$

7.77 – or subscribe and get

20% off

Add to Cart

Certified Organic 

Certified Organic CBD lip balm for sale from Green Gorilla™ helps hydrate parched lips while sealing in lasting moisture. Our formula blends rich organic ingredients like sunflower, lavender, and peppermint that work in tandem with powerful CBD to deliver an enriching, soothing effect. You'll never want another CBD hemp lip balm again!
Luxuriate in Organic CBD Balm for Sale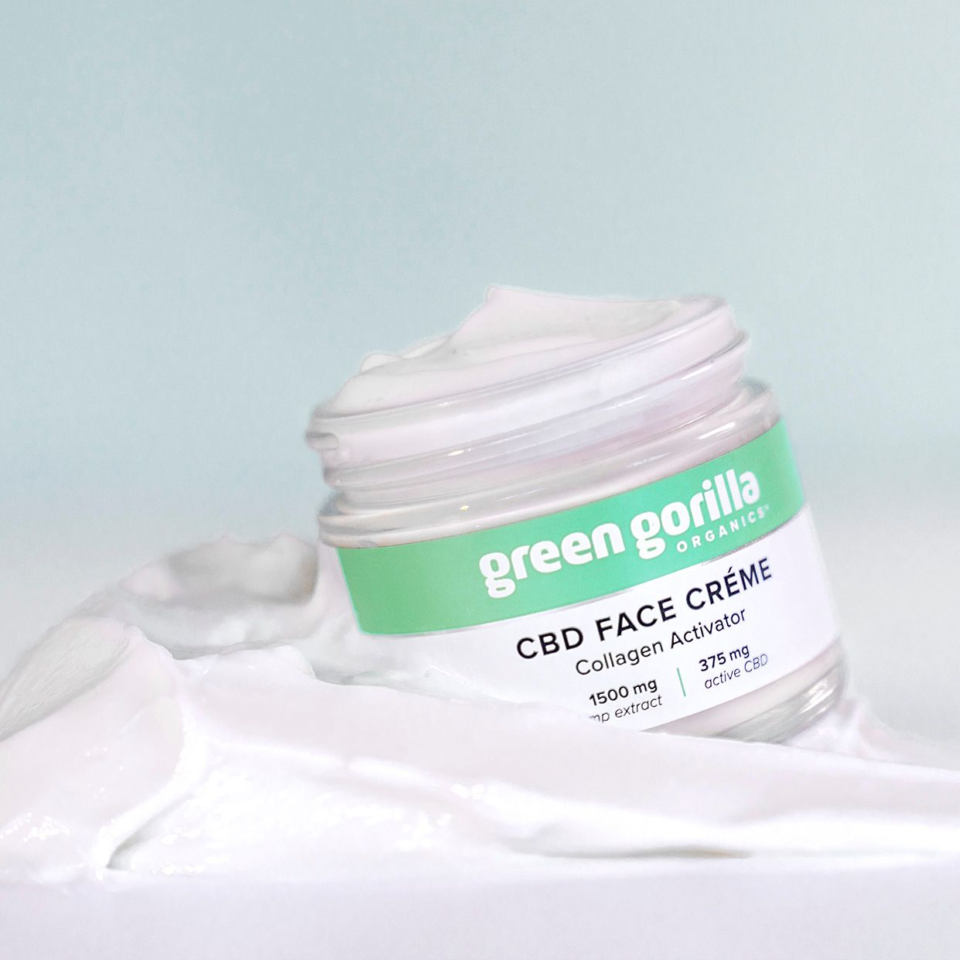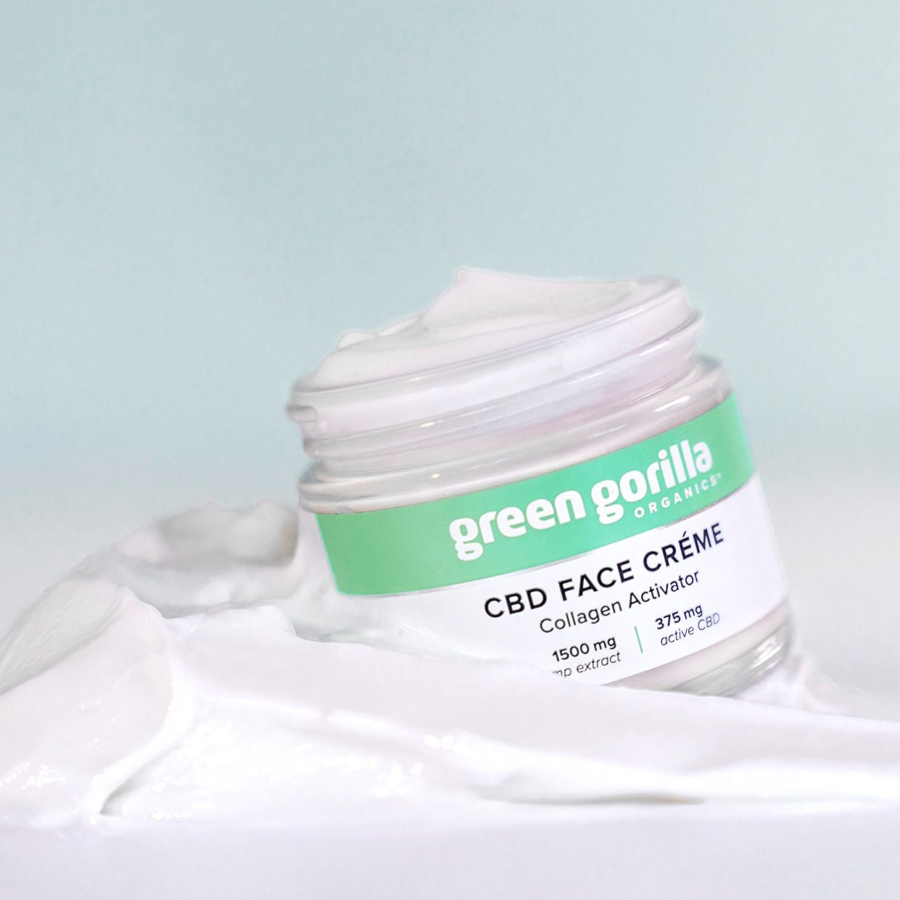 CBD is famous for working wonders on a topical level. Its rejuvenating and protective qualities are everything you could want in a skincare product.
Green Gorilla™ CBD hemp balms go even further. We take an organic approach every step of the way, and our products are formulated with all-natural goodness that seamlessly complements our hemp CBD oil. Try it for yourself!
Incorporate into a Healthy Routine
Your clean skincare routine just got a whole lot greener! Adding the nourishing benefits of CBD to your day can yield incredible results. You'll love how healthy and soft your skin is thanks to our line of CBD balms for sale!
Subscribe and Save
With our convenient subscription service, you can buy CBD balm once and get incredible skincare products delivered directly to your door every month.
What Others Are Saying
Medically Reviewed
Millions of people across the globe are turning to CBD for natural, non-addictive, non-toxic relief. From recovery management to overall wellness support, the benefits of CBD are vast and varied. Science backs it up, and there's no risk involved in taking it. Why not give organic CBD hemp balm a try?
Frequently Asked Questions
What are the benefits of your CBD balm for sale?
Green Gorilla™ skincare products combine hemp with powerful herbal oils to nourish the skin. Our balms have an abundance of phytonutrients and essential fatty acids, making them highly moisturizing, conditioning, and protecting. 
Organic sunflower and olive oils deliver rich hydration while creamy, organic beeswax seals it in. Natural botanicals like lavender and peppermint soothe dryness and calm irritation. Meanwhile, ingredients like eucalyptus and lavender oil provide cooling relief to help calm the body and mind.
How much CBD oil hemp balm should I use?
Topicals like CBD hemp balm do not enter your digestive or circulatory system, so there is no limit to how much you can use. Rub on an even amount and see what works for you, then reapply as needed. 
For oral CBD, the answer is a bit more complicated. The ideal dosage for you depends upon your prior tolerance, your weight, the severity of your symptoms, and other important factors. You should check out our complete recommended guidelines to find the ideal dosage for you. 
As always, you should start low and go slow. Start with a small dose and increase in small increments once a day until you find the perfect dosage. This way, you'll never take too much.
Is CBD hemp balm safe?
CBD is an active compound that is nontoxic and non-psychoactive to humans. Green Gorilla™ uses good manufacturing practices and organic hemp, and all our products are independently lab tested for quality, purity, and efficacy. 
We recommend consulting your physician before trying CBD if you have a medical condition or are taking any medication. Do not take if you are pregnant or nursing. Our products are not intended for use under the age of 18.
Why should I buy CBD balms and skincare products?
Our porous skin is excellent at absorbing CBD. When you apply a CBD skincare product directly, it gets soaked up into your skin layers, muscles, and fat tissue. From there, the CBD ignites a response from the body's endocannabinoid system to help release tension in that targeted area. 
The co-ingredients in our CBD hemp balms also offer supplementary benefits. At Green Gorilla™, we rely on certified organic eucalyptus and lavender oil to provide a calming, cooling sensation that's perfect at the start of your day or before bed.
How do I use Green Gorilla™ skincare products?
Apply our CBD skincare products liberally to sore muscles and achy joints. Gently massage into the skin.
As an herbal balm, you can apply it as needed to your chest, neck, and back. Massage our CBD hemp lip balm to dry or cracked lips throughout the day for the best results.
Why is CBD such a sudden trend?
The trend seems like it came out of nowhere because it kind of did! Until 2018, CBD was legally conflated with THC, so it fell under certain drug laws. Even though it's nontoxic, non-addictive, and non-psychoactive, it took many years for hemp and its safe byproducts to become legalized in the United States.
With a more forward-thinking attitude and an increased pool of knowledge around this fascinating plant, there is no reason for CBD to be illegal anymore. Many companies have been quick to capitalize on this trend, which means their quality can be lacking. Make sure you look for trustworthy companies that just aren't trying to make a quick buck before buying CBD hemp balm!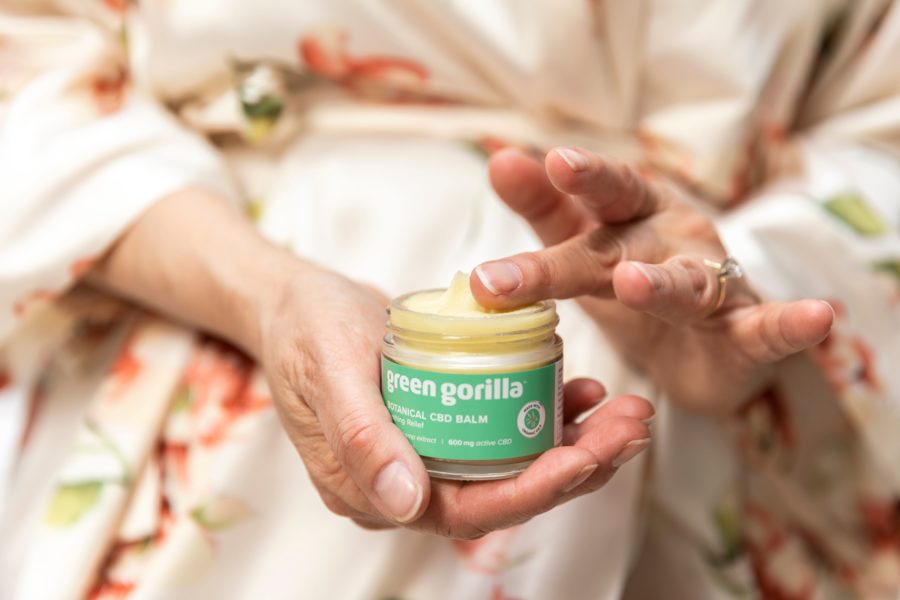 About Green Gorilla™
Our journey began in the early 2000s when we observed the miraculous benefits CBD had on post-injury recovery. Passionate about the untapped potential of the hemp industry, we founded Green Gorilla™ to bring the incredible power of CBD to the world.
We're proud to have produced the very first USDA Certified Organic CBD, and our commitment to sustainable, natural products hasn't changed. You can always trust Green Gorilla™ for reliable, science-backed, organic formulas that make a difference. Experience what CBD hemp balm can do for you today when you shop our CBD balms for sale.