Balance
A regular dose of organic hemp CBD for wellness can help balance your endocannabinoid system. Use the power of organic ingredients like polyphenol-rich extra-virgin olive oil to help manage your mood, tension levels, aches and discomfort, and more. For overall wellness support, choose our specially-formulated CBD for balance at Green Gorilla™.
Balance Your Mind and Body with Organic CBD
Shop All Balance
Certified Organic Pure CBD Oil 450mg

$

27.99 – or subscribe and get

20% off

Add to Cart

Certified Organic

Bask in the Malibu lifestyle with fast-acting CBD isolate oil, for sale by Green Gorilla™. Daily users of CBD believe it helps relax a worried mind, soothe aches, enhance focus, and support their overall health. 

This oil comes packaged in a 1 fl oz/30ml bottle. Like all our oils sold online, this pure CBD oil is formulated using our GG BioEnhanced Complex and simple, wholesome ingredients. Get all the mind-and-body benefits of 450mg active CBD with 0% THC. 

Also available in 600mg (lemon or unflavored), 1500mg, 3000mg & 7500mg

Certified Organic Pure CBD Oil 1500mg

$

74.99 – or subscribe and get

20% off

Add to Cart

Green Gorilla™ sells pure, organic 1500mg CBD oil, perfect for everyday relief and reliable support. Backed by our unique GG BioEnhanced Complex, this oil is formulated for fast absorption and effective bioavailability. Try our infused CBD oil spray for potent, powerful benefits.

Every bottle contains 2fl oz. of oil with 10mg of active hemp-derived cannabidiol per pump.
Discover CBD for Wellness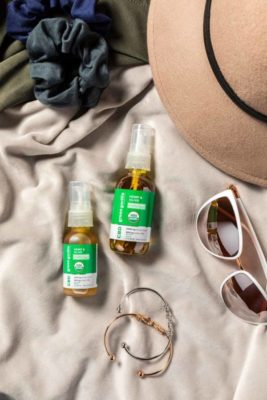 Discover CBD for Wellness
Cannabidiol, or CBD, is the wellness solution everyone's talking about. CBD has incredible benefits that help relieve your body and mind and promote long-term health and happiness.
Our CBD for balance is designed to give you regular support, much like a daily supplement. With our organic, potent products, you may feel your energy and restless thoughts improve as your mind and body rhythms are balanced over time.
Certified Organic and Third-Party Tested
Not all CBD is created equal. Green Gorilla™ uses no pesticides, herbicides, or other harsh chemicals in the making of our products. Our farm-to-shelf hemp results in a higher purity and potency than any other CBD wellness product on the market. We can back it up: we have third-party lab reports and organic certification to prove our quality.
Take Regularly for Best Results
Like a healthy diet or frequent exercise, CBD works best when taken consistently. You'll experience better results if it has time to integrate with your endocannabinoid system.
Want to learn more about CBD for balance? A great place to start is our blog.
Frequently Asked Questions
How should I dose CBD for balance?
It depends on many personal factors, including your age, weight, tolerance, and more. We encourage you to read our dosing guidelines before taking any supplements.
Is CBD psychoactive?
Not at all. Our CBD is derived from hemp that legally must contain less than 0.3% THC. Since THC is the psychoactive compound found in cannabis and not CBD, you never have to worry about getting "high." 
We also offer pure CBD oils and broad spectrum CBD that contain 0% THC. 
How does CBD support the immune system?
CBD activates the endocannabinoid system, which regulates immune system responses. By taking CBD for wellness, you can support a healthy immune system so your body has strengthened defenses.
Is CBD safe?
Yes. CBD is a natural supplement with few known side effects, and most people are very unlikely to experience any negative results.
Of course, you should always consult with a medical professional before beginning any supplement regimen.
About Green Gorilla™
Green Gorilla™ began making waves long before CBD became a household name. We made history when we became the first USDA Certified Organic hemp CBD brand in the country. Our CBD for balance is renowned for its uncompromising quality and incredible organic benefits.
Make the responsible, organic choice for your body, mind, and the planet. Choose Green Gorilla™ CBD!