Black Friday
It's time for a once-in-a-year opportunity to save on our certified organic CBD products. These CBD Black Friday deals give you a discount on organic, sustainable hemp extract from the purest sources in the country.
Take advantage of these discounts to purchase Christmas presents, monthly supplements, or try a brand new administration method. Get ready for the holidays with Green Gorilla™!
Limited Time CBD Black Friday Deals
Green Gorilla™ Sets the Standard
We're proud to set the highest standard in the industry for clean, green CBD. Our hemp extract is sourced entirely from our sustainable United States farms, where we use ethical and renewable practices to deliver the finest products.
If you're looking for CBD oil Black Friday deals, we encourage you to make the responsible choice and choose organic CBD that benefits our environment and our wellness.
Join Our Free Rewards Program
You can join our rewards program at no extra cost to receive exclusive deals, special offers, and rewards. It's just one of the many ways we like to thank our customers for supporting our mission!
Learn More About CBD
We curate articles that educate and inform our customers about the science behind CBD. Learn about this incredible compound and how it can fit into your lifestyle.
Frequently Asked Questions
Which potency should I try first?
We always recommend you start with the lowest dose possible if you're a beginner. Our 20-75mg CBD products are ideal if you have no experience with CBD or cannabis products. Alternatively, you could also get a higher-potency CBD oil and use a tiny drop of it per day. Build up your dosage gradually as needed, only once per day.
How long will these CBD Black Friday deals last?
These deals won'tlast forever! Shop now through Cyber Monday to get all of your holiday shopping done.
Is CBD suitable for my dog, cat, or horse?
Yes, CBD can be highly beneficial for animals!
Make sure you use products that are specifically formulated for your beloved pet. Also, ensure that you are adhering to pet dosage guidelines and not human dosage guidelines.
Shop our collection of CBD for pets and horses.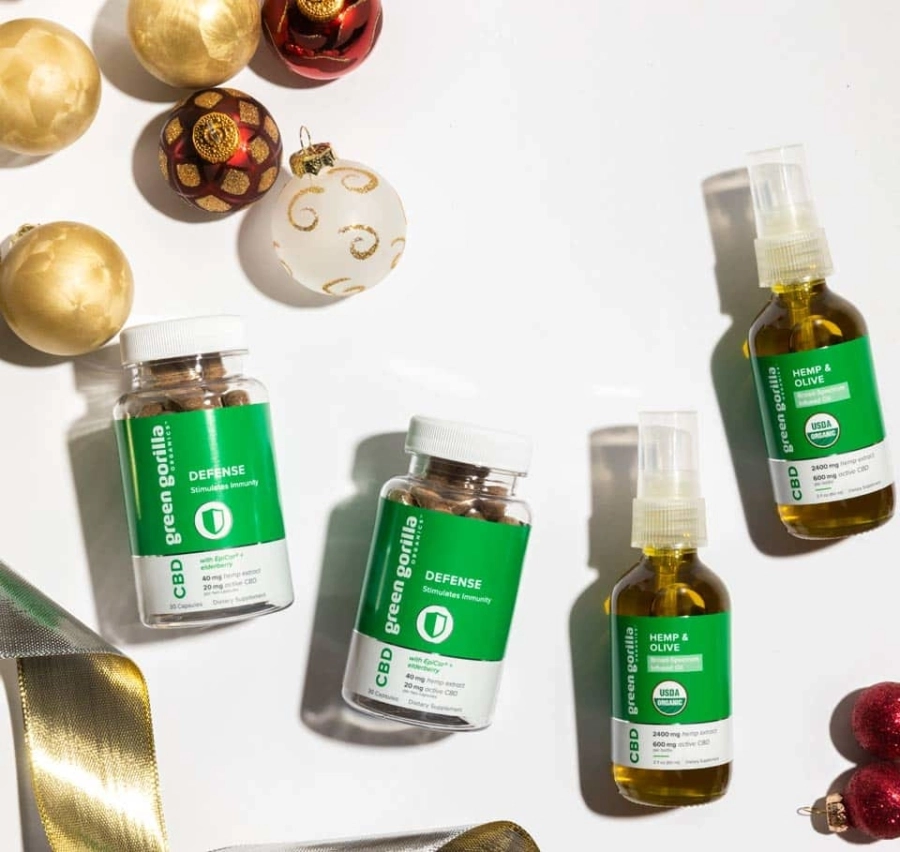 About Green Gorilla™
We're dedicated to helping our customers find natural solutions that are good for the environment and our bodies. Our hemp-derived CBD is sustainably sourced and we're dedicated to using advanced renewable farming techniques and extraction methods to perfectly preserve the integrity of the hemp plant.
Our farm-to-shelf quality makes the perfect gift. If you're looking for CBD oil Black Friday deals, make the choice to support organic, ethical hemp-based products.