Are you worried, low energy, or stressed? Do you have body aches and soreness? CBD oil is a supplement that can help reduce stress and soreness in the body. CBD oil is a growing industry that helps support your body and mind's overall health and wellness. Find out more about the different types of CBD and your health needs below.
What is CBD?
CBD is a chemical compound found in cannabis plants such as hemp or marijuana. The CBD compound from cannabis plants resembles human cannabinoid receptors very closely. Therefore CBD interacts well with your natural endocannabinoid system (ECS) to help balance your body and relieve symptoms such as soreness, fatigue, joint stiffness, stress, and more. There are different types of CBD products to provide you with a very potent and effective supplement for the wellness of your health.
How Does CBD Work in the Body?
CBD works with the endocannabinoid receptors in your body to maintain a balance between different systems of the body. CBD helps reduce tension and soreness of muscles and joints. Stress can deplete your receptors and impact how your body reacts physically and mentally to situations. By adding CBD oil as a supplement to your wellness routine, you can recharge and rebalance your endocannabinoid system. A more balanced ECS helps fight against harmful agents in your body and produces more positive and calm responses from your body.
What Type of CBD Oil is Right for Me?
When you're searching for CBD oil, there are a number of different types of CBD that could be suitable for you: liquid oil, capsules, gummies, or balms. You can use CBD balms externally. CBD capsules and gummies are made for internal digestion. CBD liquid oil can be great for both internal and external use. If you're not sure how to choose between CBD products, try more than one with the Green Gorilla™ CBD Bundle.
What Makes Liquid CBD Oil Right for Me?
Liquid CBD oil is the most popular format of CBD oil. Typically consumers use a dropper to measure and take the proper dosage of CBD oil for your needs. Here are seven reasons why liquid CBD oil may be your best choice between the different types of CBD oil.
7 Reasons to Use Liquid CBD Oil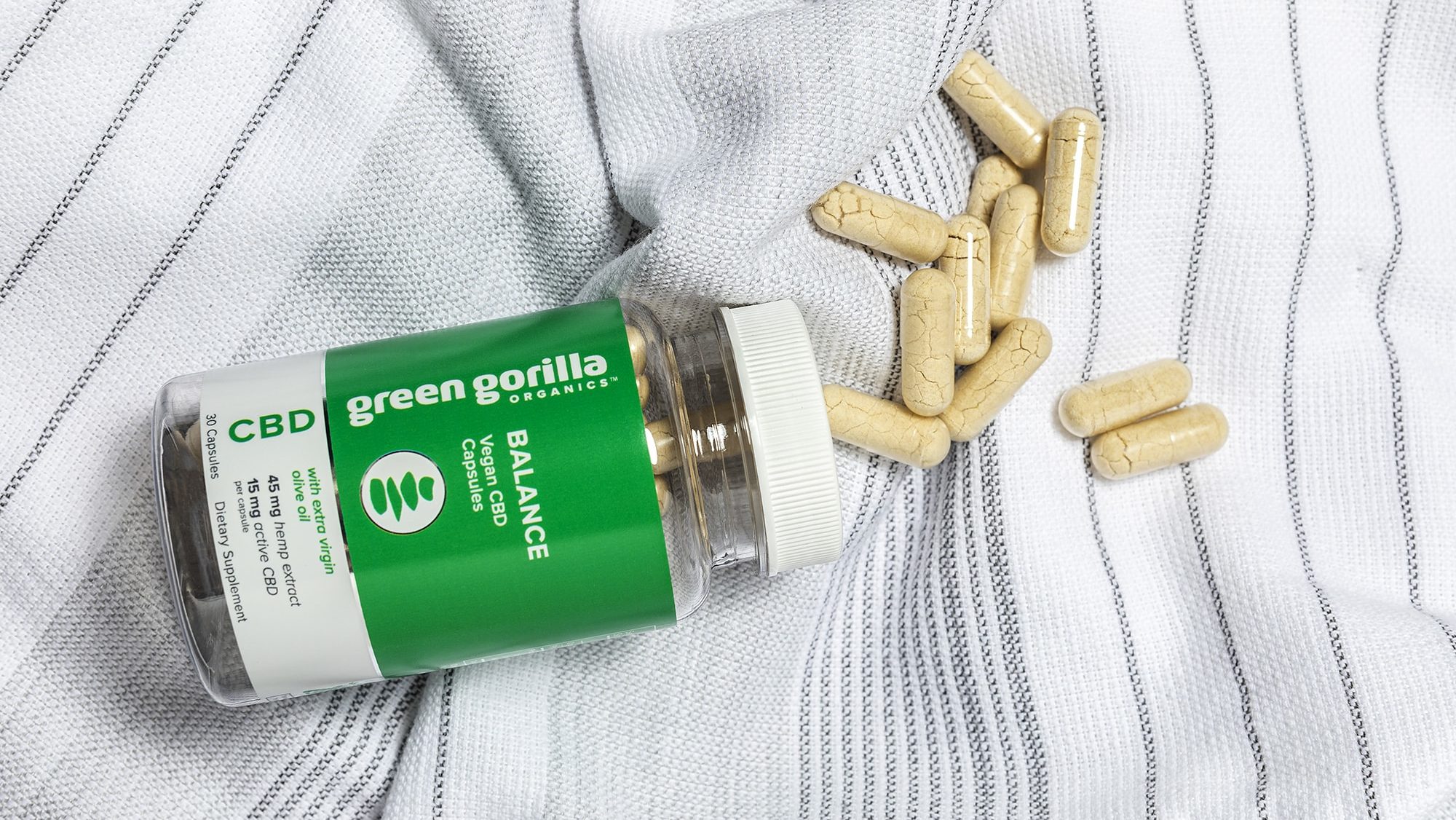 What Makes CBD Oil Capsules Right for Me?
A different type of CBD oil that you can use is CBD capsules. Here are five reasons why CBD capsules might be the best option for your wellness journey.
5 Reasons to Use CBD Capsules
What Makes CBD Oil Gummies Right for Me?
Gummies are the tastiest of all the different types of CBD. They are increasingly popular because if you struggle to take supplements, these quick, delicious gummies are an excellent option.
6 Reasons to Take CBD Gummies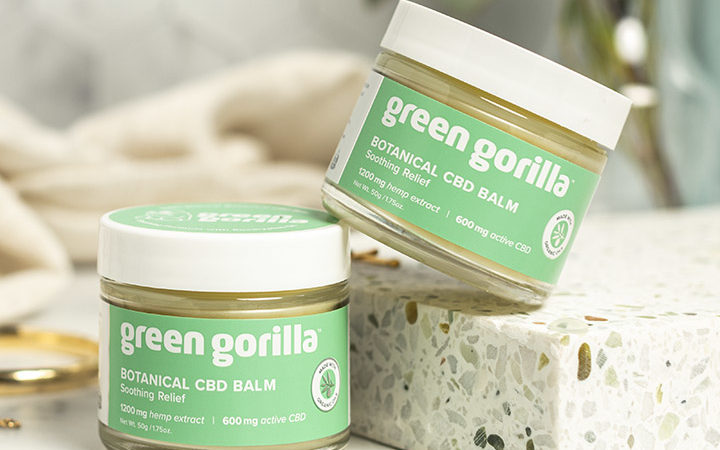 What Makes CBD Oil Balms Right for Me?
You typically think of spas and relaxing moments when you think of balms or creams. Those relaxing moments are precisely what CBD oil balms can accomplish. Here are four reasons why CBD balms may be the option for your body.
4 Reasons to Use Balms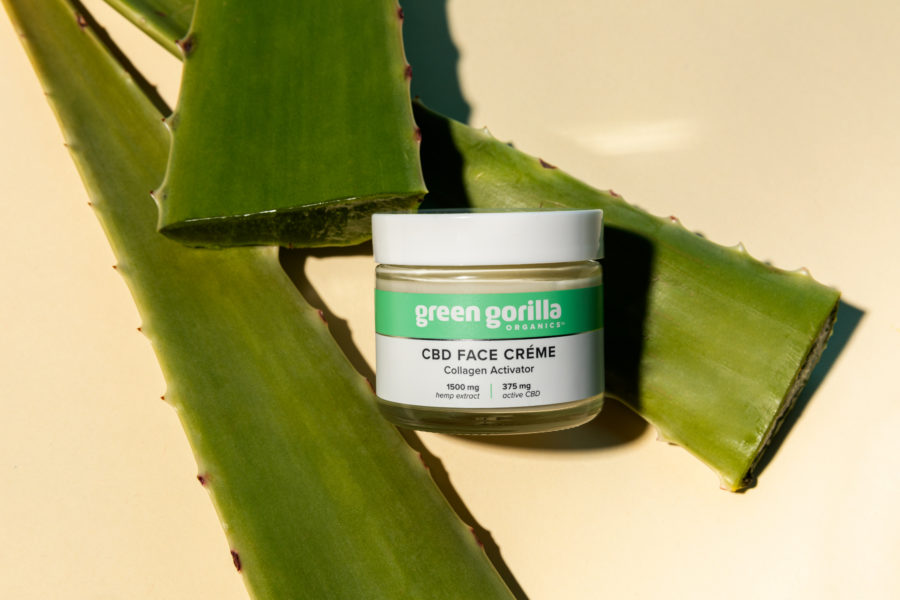 What CBD Oil Strength is Right for Me?
CBD oil products come in different strength options so you can choose which is best for your needs.
Full-spectrum CBD oil is the most concentrated and effective. It is an unrefined oil that comes straight from the hemp plant. Full-spectrum may contain up to 0.3% THC, so make sure you are comfortable with that before purchasing.
Broad-spectrum hemp oil is a different type of CBD with a lower concentration but is still very effective. It has up to 1% THC, which is non-traceable. However, Green Gorilla™ makes all their broad-spectrum products with 0% THC.
Pure or isolate CBD oil does not contain any other compounds other than CBD. It is a very effective refined supplement to help your body with stress and soreness without THC. Whole hemp CBD oil alone will not create psychoactive responses.
Do some research as you decide which of the different CBD oil types is right for you. Ensure the company tests for quality and assurance of pure CBD oil ingredients. Most companies that focus on these critical details will list their lab results for customers to view anytime. You will want to be sure the CBD oil contains the correct ingredients and amounts before taking the supplement.
I Still Can't Decide
Whether you're looking for capsules, gummies, oils, or balms, Green Gorilla™ has the perfect CBD supplement for you. A great way to figure out what CBD oil is right for you might be to try one of our CBD bundles. Our bundles include different types of CBD so you can find the perfect one for you. Let Green Gorilla™ take the guesswork out of your decision as you try our Favorites Bundle, which includes CBD liquid oil, gummies, and balms.
Why Use Green Gorilla™ CBD Oil?
Green Gorilla™ is the first launched USDA certified organic CBD oil seller. Our founders focus on making vegan-only products that are pure, concentrated, and effective for helping people and pets supplement their health and wellness with CBD oils.
The organic ingredients that make up our CBD products receive high ratings from our customers and media outlets. Our farm-to-shelf practices help ensure you get the finest ingredients in each product. A third-party lab tests all of our products, and we list the results on our website.
Whether you decide to try CBD oil, capsules, gummies, or balms, Green Gorilla™ has a product for you. Search our CBD oil products, and you will find different strengths and doses that meet your physical and mental wellness needs. Shop Green Gorilla™ today to start gaining a new relaxed perspective on life with our different types of CBD.