There are two types of people at Christmas. There are those who thrive and finish their holiday shopping by Thanksgiving, and those who, in the words of Instagrammer @coffeeintheshower, end up spending $200 on themselves and head home with a pretzel.
Hey, we're not here to judge. In fact, we're here to tell you to embrace the #TreatYourself mindset this holiday. You deserve it.
2017 has been one hell of a year, and for that reason, we've pulled together some gifts ideas to treat yourself accordingly.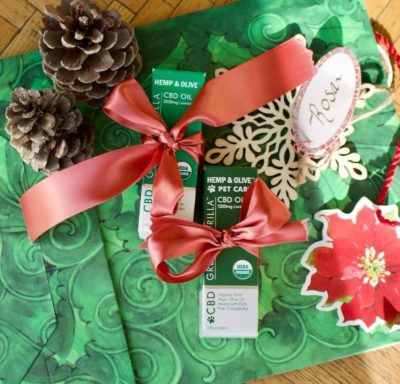 The end of the year means the time before a new beginning, a new plunge, and in the spirit of that, trying something new yourself. As we inch our way closer to full cannabis legalization, American support for the Green Rush is at an all-time high.
For those looking to get their feet wet, or simply explore some of the health benefits the plant has to offer without the buzz, CBD may be just the ticket. CBD (aka Cannabidiol) is the non-psychoactive cousin to THC. When derived from hemp, it contains no THC and is legal to ship statewide.