Discover the Difference Organic CBD Oil Makes
We use the finest farm-to-shelf hemp and a clean CO2 extraction process to create the finest, purest organic CBD oil on the market. This uncompromising commitment to quality is what makes Green Gorilla™ the best place to shop CBD online.
We have an easy administration method for everyone. Explore our product categories below!
Vegan CBD Capsules
This convenient, simple method of administering organic CBD oil is perfect for quick daily relief. We have a collection of CBD capsules for a variety of needs, including Defense, Sleep, Inflamend, Relax, and Balance. No matter your reason for trying CBD, you can shop CBD online for a capsule that suits your exacting needs.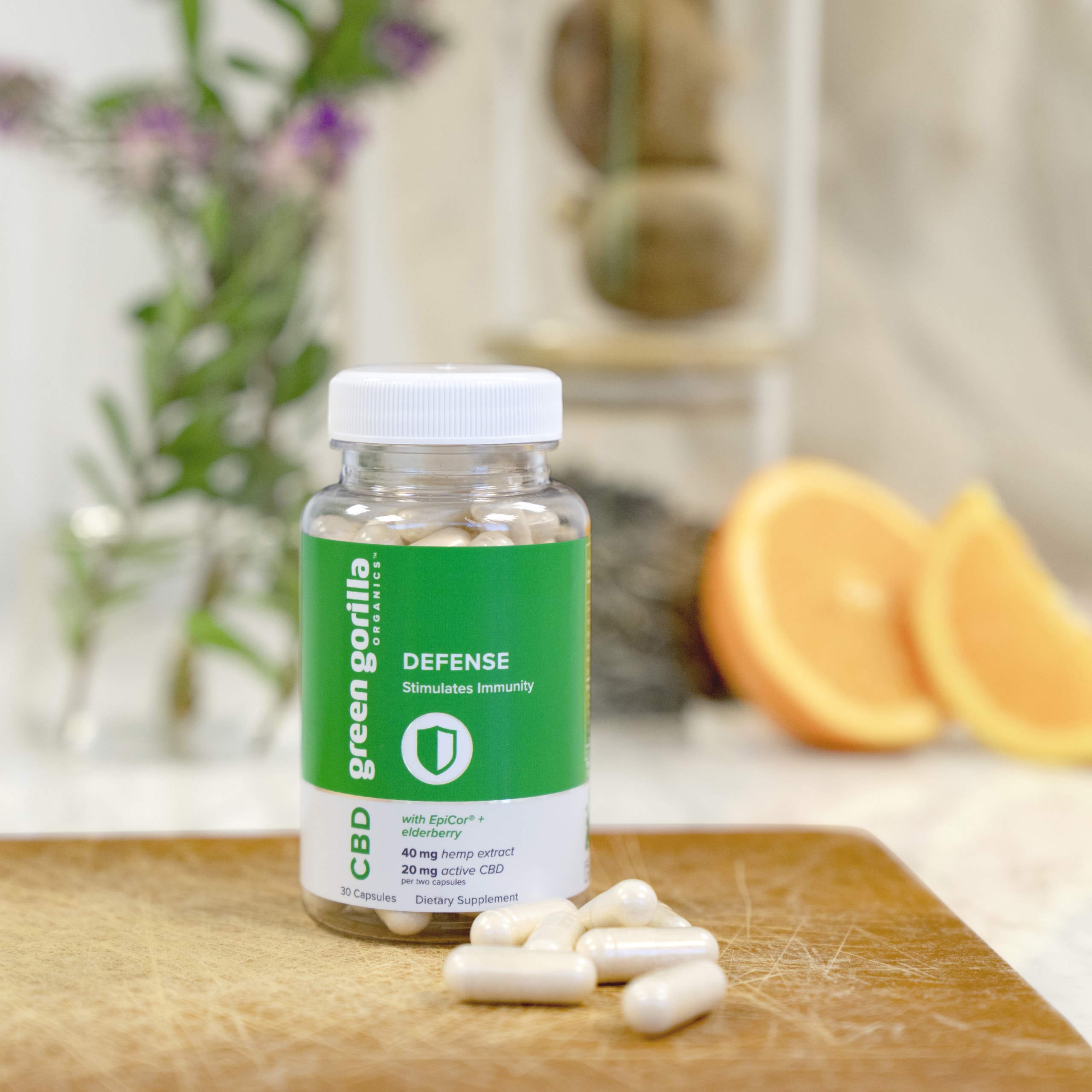 Certified Organic Pure CBD Oils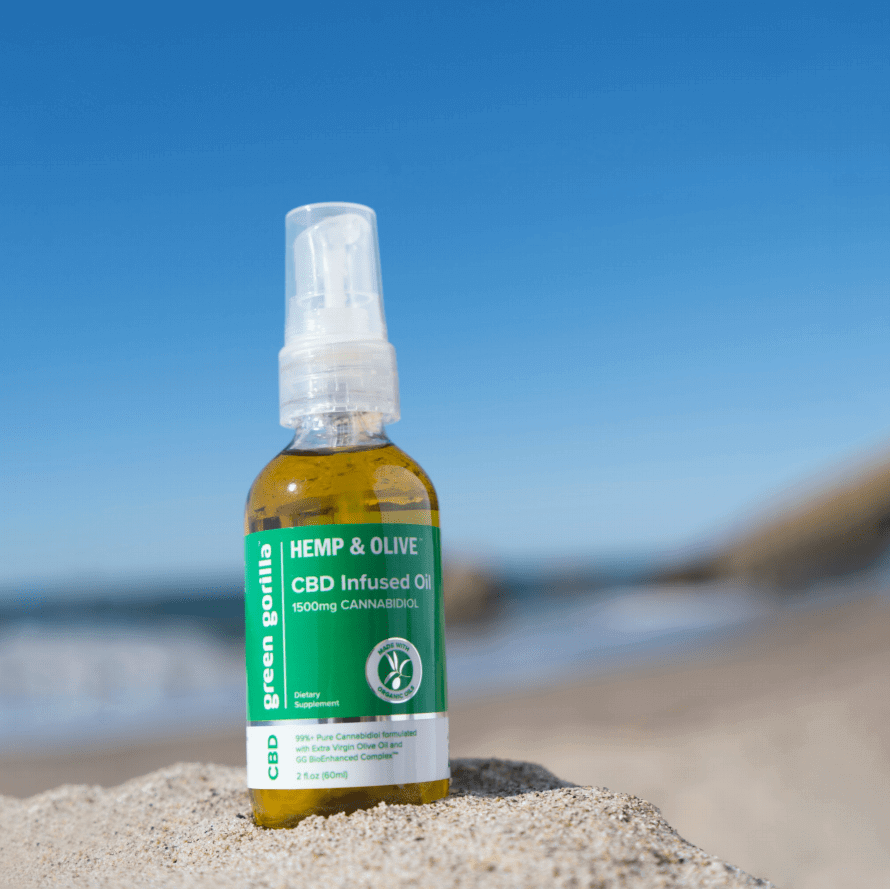 We use certified organic hemp from our own farms and an advanced GG BioEnhanced Complex for a fast-absorbing, potent formula. Our range of 0% THC pure organic CBD oils can be used for all-encompassing physical and mental relief. Browse our collection of pure CBD oil for soothing recovery.
Full Spectrum USDA Certified Organic CBD Oils
Full spectrum organic CBD oil preserves all essences of the hemp plant. This creates a phenomenon known as the "entourage effect," wherein all cannabinoids work together for the most powerful bioavailability. Our formula has less than 0.3% THC and is packed with antioxidants and healthy polyphenols. Shop CBD online here for a wide range of full spectrum products.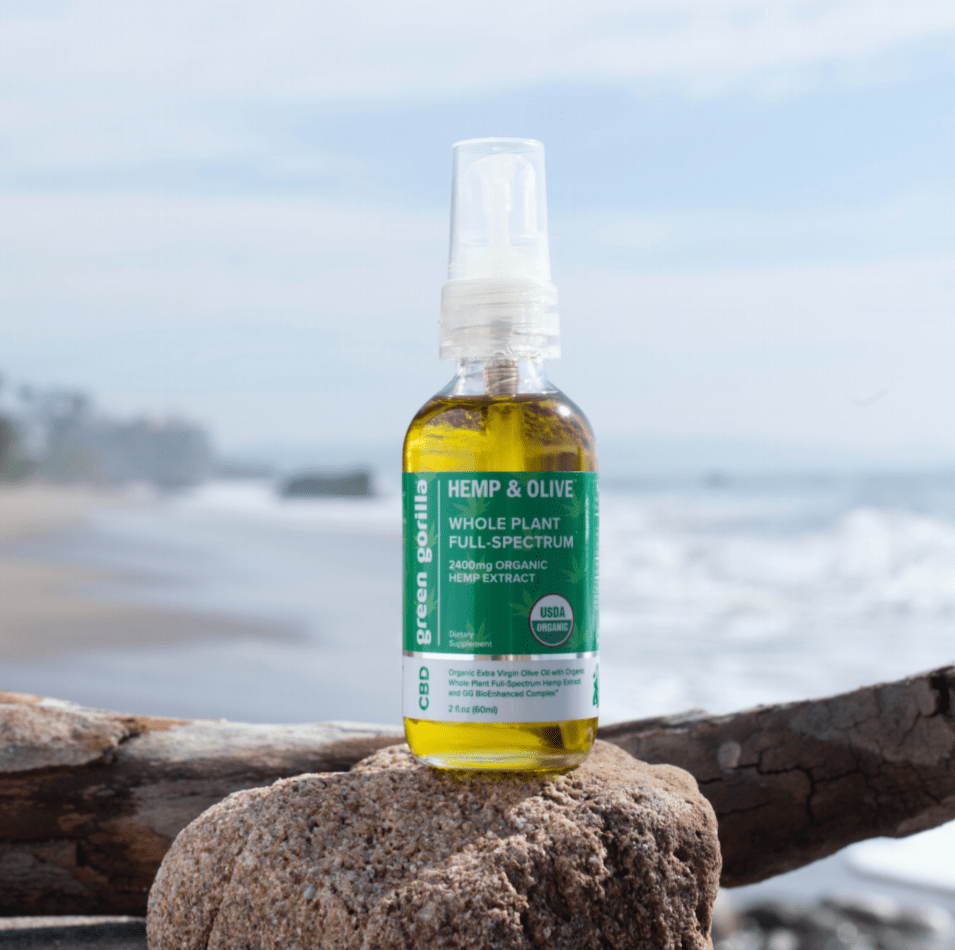 Topicals
CBD topicals absorb directly into the affected area for fast, targeted relief. Find deep, intensive care in our line of premium CBD balms, lip balms, and skincare products.
In addition to our potent organic CBD oil, our topicals are infused with rich, all-natural ingredients like arnica, eucalyptus, and lavender. Help ease soreness, enrich your skin, and promote lasting skin protection with these organic topicals.
Vegan CBD Gummies
These bite-sized gummies are a deliciously easy way to add a daily supplement of CBD to your lifestyle. Our gummies are infused with pure organic CBD oil, blending beautifully with other organic ingredients including rosemary, turmeric, and extra-virgin olive oil.
These plant-based gummies contain no gelatin, making them suitable for vegans.
CBD For Pets
Pets have an endocannabinoid system just like humans, making CBD just as powerful and effective. Alleviate your pet's aches, soreness, and stress with our gentle organic CBD oil for pets. Our dog treats with organic lamb are irresistibly delicious for dogs, making CBD easy to administer. Shop CBD online for natural pet care solutions.
CBD for Horses
Many horses struggle with constant discomfort and stress, making it hard to find a reliable solution to give them peace and comfort. That's why organic CBD oil is becoming increasingly popular amongst horse owners. Our CBD for horses is ideal for helping maintain a sense of calm, relieving muscle and joint tension, and promoting your horse's overall well-being.