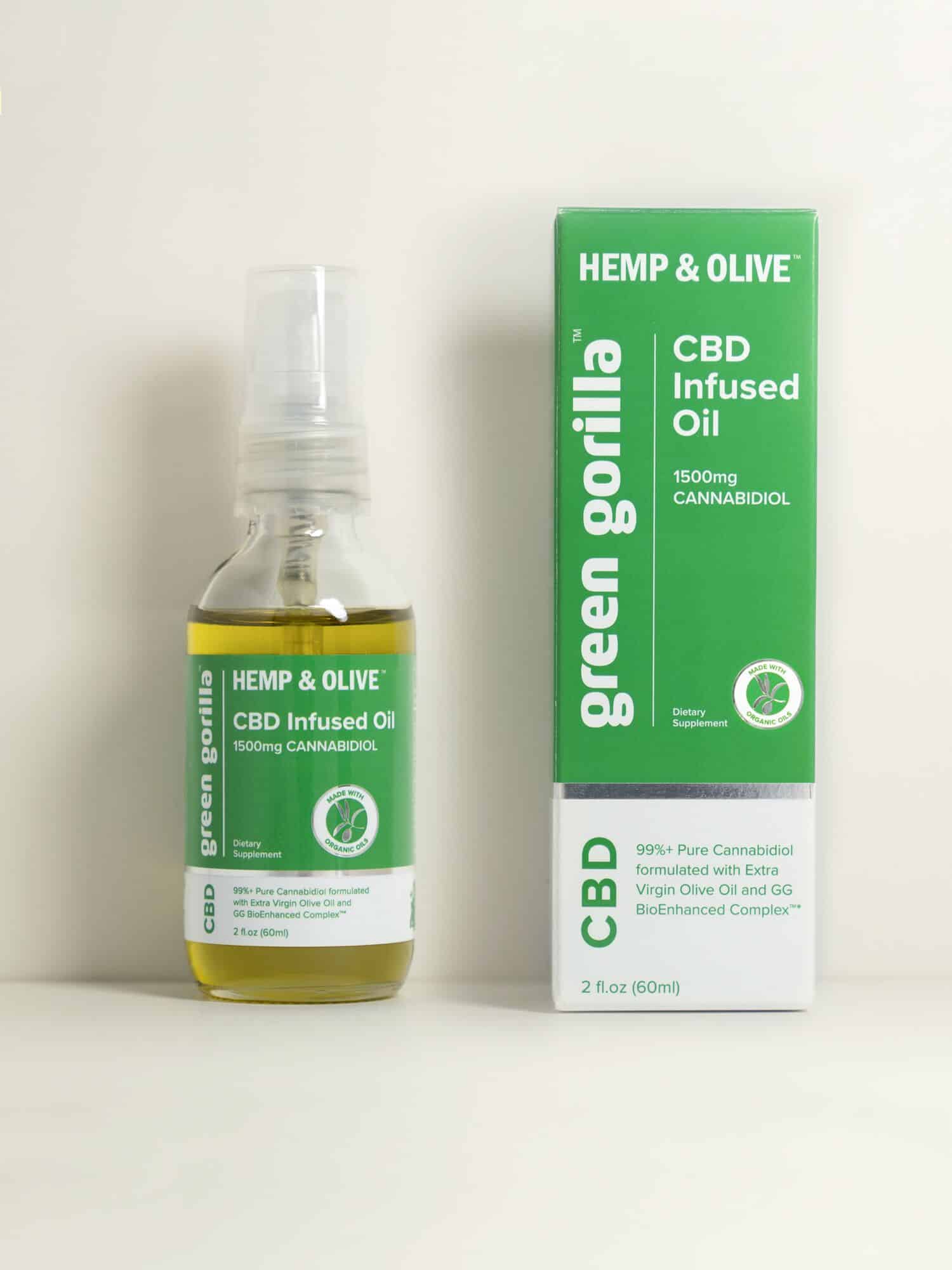 The World Anti-Doping Agency has removed CBD from its prohibited substances list for 2018 and added synthetic cannabinoids, such as "Spice." However, according to the 2018 Prohibited List summary, athletes subject to the organization's testing might want to be sure their CBD products are tested and accurately labeled as THC remains prohibited. ( Full article https://www.ganjapreneur.com/anti-doping-agency-removes-cbd-from-prohibited-list/)
Cannabidiol is no longer prohibited. Synthetic cannabidiol is not a cannabimimetic; however, cannabidiol extracted from cannabis plants may also contain varying concentrations of THC, which remains a prohibited substance," the document states.
CBD products such as Green Gorilla's Hemp & Olive™ CBD Oil line is a reliable choice for these athletes. Hemp & Olive™ products are formulated with plant-based CBD using a proprietary extraction and purification processes that yields 99%+ pure cannabidiol with no THC.
Last year, the U.S. Anti-Doping Agency investigated Ultimate Fighting Championship star Nate Diaz after he appeared at a post-fight press conference openly using a vape pen. At that time, which followed a decision loss to Connor McGregor, Diaz said the pen was filled with CBD oil that helped him "with the healing process ." The agency took no action against Diaz, instead letting him off with a warning. Diaz, 32, hasn't fought since the event, but in an interview with MMA Fighting last May, Diaz, who fights out of Stockton, California, alluded that he has connections to legal cannabis businesses.
The Nevada Athletic Commission and World Anti-Doping Agency's threshold for THC is 150 nanograms per milliliter of blood.
Read More.. (https://www.usada.org/2018-prohibited-list-summary-of-major-changes/)
About Green Gorilla: Green Gorilla is committed to building an international brand in the emerging Hemp and Cannabis Industries, in doing so, the company will make sustainable and ethical choices that will help preserve the planet and future. Green Gorilla's "Hemp & Olive™" is a plant based, non-GMO, USDA certified organic, Cannabidiol (CBD) Hemp Oil line which includes a range of supplements, cosmetics ( Balms), pet care and horse care products. Coming soon is the new "Master Grower™" line, covering 100% of a growers organic biodynamic needs. Green Gorilla was established in 2013 by Sir Steven Saxton