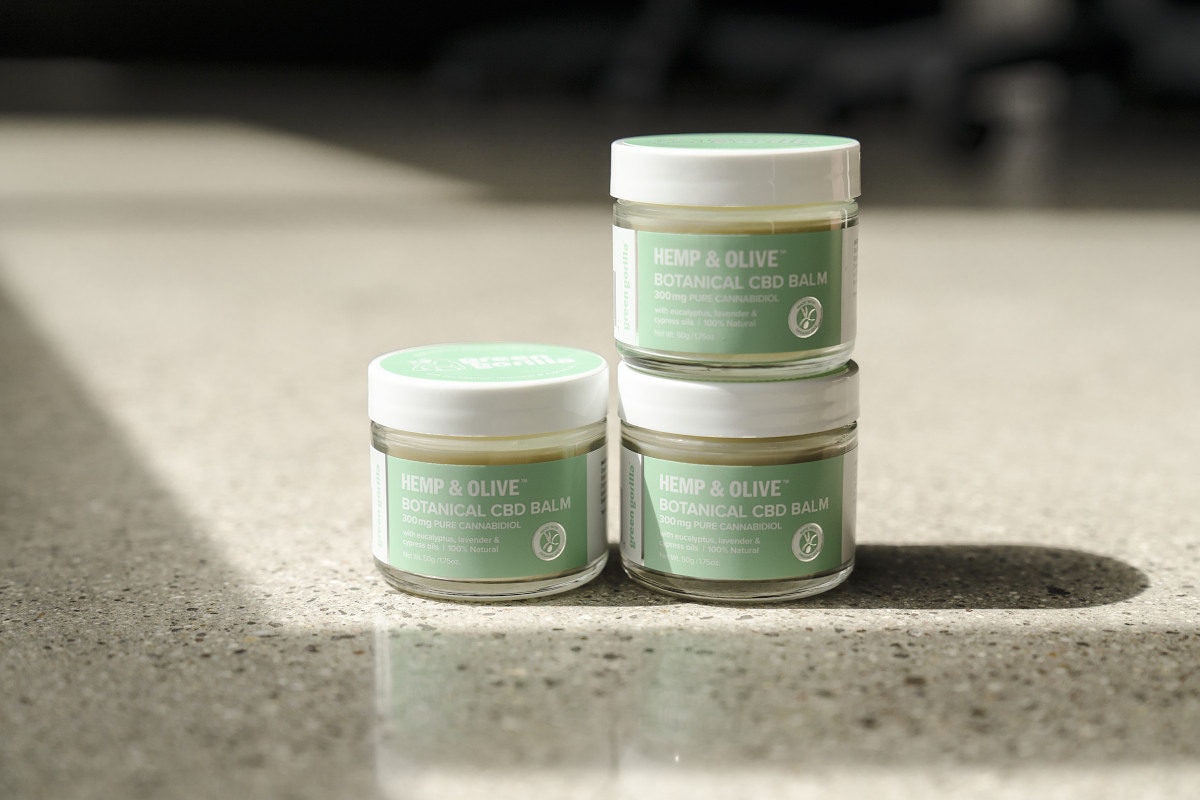 There is so much interest in CBD and hemp oil right now, this super popular ingredient may be your new favorite supplement, skin soother and or topical. While there is still plenty to learn about this fascinating compound, you will find professional athletes, celebrities and even national chains such as CVS and Walgreens being huge fans of its impressive wellness benefits.
What are CBD Topicals? 
CBD topicals are products that take the form of CBD creams, balms, salves, sprays, lotions, and oils and are made for external use and applied to the surface of the body.
Why Topicals? 
Whether you have expert level knowledge about CBD or are new to the world of cannabis, they can be a great starting point if you're just beginning your journey. Plus, topicals that combine hemp CBD and other powerful herbal oils nourish the skin with an abundance of phytonutrients and essential fatty acids making it highly moisturizing, conditioning, and protecting.
How Does Topical CBD Work? 
Our skin is our largest organ and it absorbs a lot more than you might think. Because it's porous, when you apply a topical product it soaks it up directly into your skin layers, muscle and fat tissue. From there, it ignites a response from the body's endocannabinoid system: the body's master regulator responsible for keeping the mind and body in balance. This is why finding a high-quality, USDA certified organic topical with non-toxic ingredients is vital.
When to Use CBD Topicals? 
Topical CBD products like CBD balms and creams are great if you're looking to release tension in a targeted, specific area since you can apply the product directly to different parts of your body. And depending on which co-ingredients are included in the blend, such as certified organic eucalyptus and lavender oil found in our Green Gorilla 300mg CBD Balm which provides an instant cooling feeling to help calm the body and mind before the start of your day or before bed.
How to Best Use CBD Topicals?
The great thing about CBD-infused topicals is that you can use them on the go, before or after your workout, when you need a moment's peace during a hectic day, or for the perfect pre-bed wind-down. Whatever the case, you can use CBD creams, balms and topicals liberally wherever and whenever you need their support.
While there is now an array of ways to take CBD, from edibles, capsules, tinctures, balms, creams and supplements, it doesn't have to be overwhelming; CBD-infused topicals are a great place to start (or enhance) your CBD journey. Daily life is challenging and fast-paced and CBD topicals are a great addition to your wider botanical approach to help you feel refreshed, calm, and rejuvenated no matter what's happening in your busy day.
No matter how you want to incorporate CBD into your wellness routine, there is an option that will suit your lifestyle.