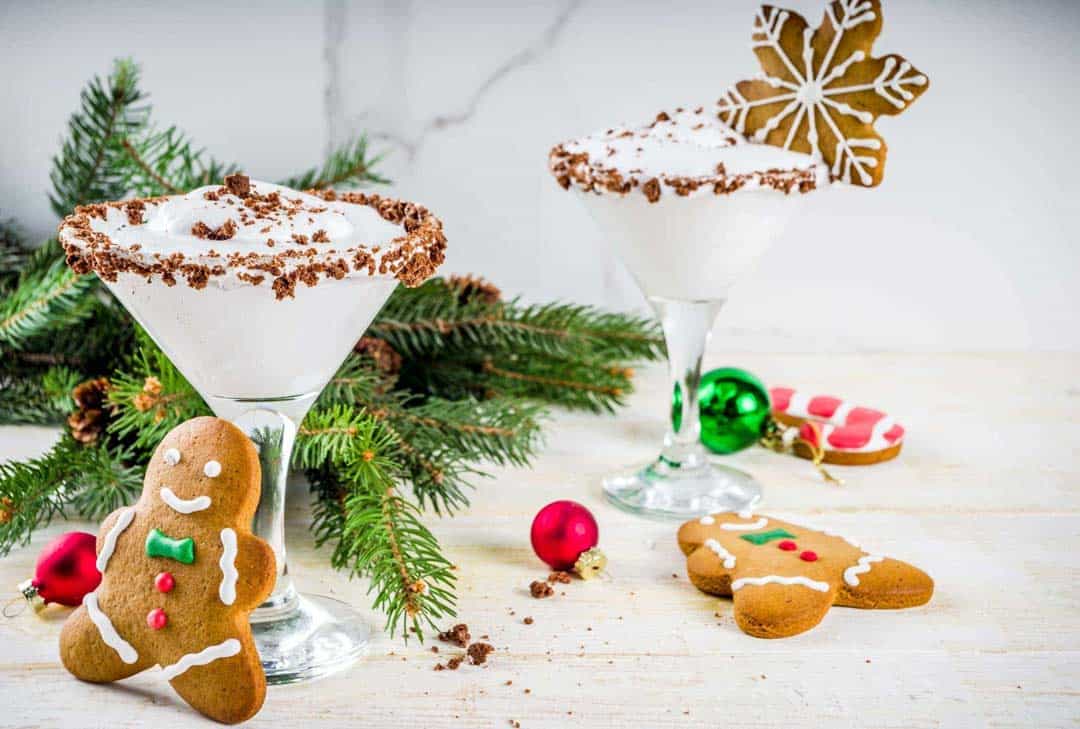 Yield: 4 Glasses | Total time: 40 mins
By: Jenny Dao
Tis the season to be festive, grateful, and to create delicious treats! CBD Oil is a healthy ingredient that you can add to almost any recipe, including beverages. It adds a plethora of benefits such as immune support, muscle recovery, and relaxation. Go ahead try this mouthwatering, CBD– infused Gingerbread delight recipe with zero guilt!
Ingredients
1 cup of organic can sugar.
1 cup of water.
5 cloves.
2 cinnamon sticks.
One 2-inch piece of fresh peeled ginger, cut into medium slice.
2 ounces Gingerbread Syrup.
2 scoops of your favorite vanilla ice cream (dairy or vegan), softened.
8 pumps of your preferred Green Gorilla Certified Organic CBD unflavored oil.
Whipped cream, for topping.
A small handful of crushed gingerbread cookies, for garnish.
Ice cubes.
Directions for Gingerbread Syrup:
Yield: 1 ½ cups.
Add the sugar, water, cloves, cinnamon, and ginger to a small saucepan. Bring to a boil over medium-high heat, stirring until the sugar has dissolved. Lower the heat and simmer for 5 minutes. Remove from heat and let cool to room temperature before using for about 20 minutes. Set aside. Cover and refrigerate for up to 2 weeks.Combine the gingerbread syrup, 8 pumps of your preferred Green Gorilla Certified Organic 600mg CBD unflavored oil, and vanilla ice cream in a blender. Add ice and blend well. Pour into chilled glasses. Top each glass with whipped cream and sprinkles of gingerbread cookie crumbles. Please enjoy and Happy Holidays!
FEATURED PRODUCT
---