Hemp & Olive™ CBD Oil Product Line To Be Featured At Premier Yoga Festival
Joshua Tree, CA  May 11, 2018 – Green Gorilla™, a leading manufacturer and brand of cannabidiol (CBD) products, will be participating in Shakti Fest, one of the premier yoga, sacred music and personal growth festivals in the country. The event is being held May 11-13 at theJoshua Tree Retreat Center, 59700 29 Palms Highway in Joshua Tree, Calif.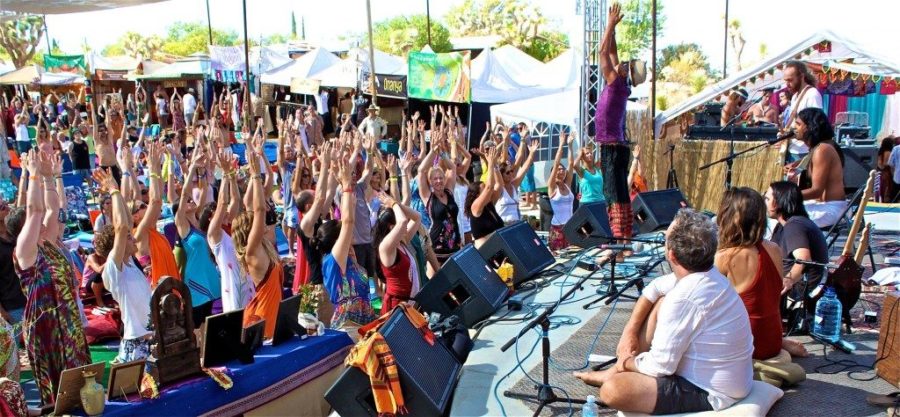 Attendees of the festival will get to sample and get more information about CBD and Green Gorilla™ products, which include a full line of pure CBD oils in a variety of concentrations as well as products for pets and horses.
Shakti Fest celebrates the devotional paths of yoga, sacred music and meditation, and places a special emphasis on the Divine Feminine. The festival is a drug and alcohol-free vehicle for the evolution of human consciousness through a heart-centered revolution. Attendees can practice with the best yoga teachers in the world, dance to sacred music by world-renown Kirtan artists and take workshops with leaders in the field of personal growth.
Green Gorilla™ pure CBD products are USDA NOP certified organic, non-GMO, vegan, paleo, gluten-free, sugar-free and THC-free. The products are formulated with organic 99+ percent pure cannabidiol along with GG BioEnhanced Complex™, Green Gorilla's proprietary blend of certified organic botanicals, herbals and essential oils to further optimize bioavailability. The products are then crafted with certified organic extra-virgin olive oil with some of the highest polyphenol counts making it an optimal courier for the CBD. The product line includes supplements, pet care, horse care and lip balms.
Green Gorilla™ is an international brand in the hemp and cannabis industries and a leading manufacturer of cannabidiol (CBD) organic supplements, topical, pet and horse care products using GG BioEnhanced Complex™ for the highest bioavailability. The company markets its supplements and topical products under the brand Hemp & Olive™ and its organic biodynamic agricultural products for the cannabis industry under the Master Grower™ brand. Green Gorilla™ was established in 2013 by founder Steven Saxton. Green Gorilla™ products are sold at more than 850 retailers in the U.S. and online.
FORWARD-LOOKING STATEMENTS: This press release may contain certain forward-looking statements within the meaning of Section 27A of the Securities Act of 1933, as amended, and Section 21E of the Securities Exchange Act of 1934, as amended. Readers are cautioned that all forward-looking statements contained herein are reasonable, any assumption could be inaccurate and therefore, there can be no assurance that the forward-looking statements included in this press release will prove to be accurate. In light of the significant uncertainties inherent in the forward-looking statements included herein, the inclusion should not be regarded as a representation by the Company or any other person that the objectives and plans of the Company will be achieved.