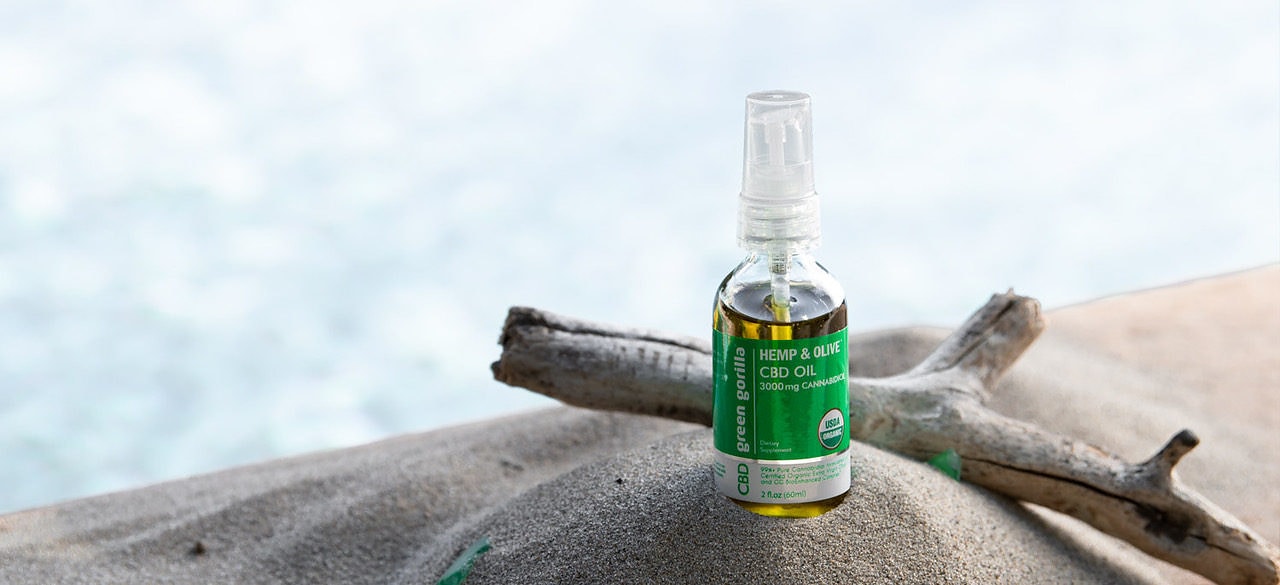 Green Gorilla™ leading manufacturer and brand of cannabidiol (CBD) products, has launched a 3000 mg Whole Plant Full-Spectrum CBD Oil. The product will be sold under the company's Hemp & Olive™ line.
The product is packaged in a two fl oz (60ml) bottle and retails for $99.99. Each pump delivers approximately 5mg of active CBD/ 20mg of hemp extract oil. The suggested use is 5 pumps (100mg) per day. The oil provides a full blend of 90+ cannabinoids, terpenes and antioxidants and features a CBD level of 25 percent, the highest of any full spectrum hemp product.
Green Gorilla™ also offers a 1200 mg Whole Plant Full-Spectrum CBD Oil that retails for $44.99 for a one fl oz bottle.
All of Green Gorilla's Whole Plant Full-Spectrum CBD products are made with whole plant hemp extract CBD oil (25 percent active CBD) from non-GMO hemp. The whole plant (aerial parts) provides all of the benefits of CBD in addition to the multitude of other benefits provided by the terpenoids and flavonoids. The product contains Certified Organic extra-virgin olive oil, Phytocannabinoid-rich hemp extract (aerial parts) and GG BioEnhanced Complex™, Green Gorilla's unique and proprietary blend of Certified Organic turmeric root extract, Certified Organic rosemary leaf extract and Certified Organic sunflower lecithin to further optimize product efficacy and bioavailability.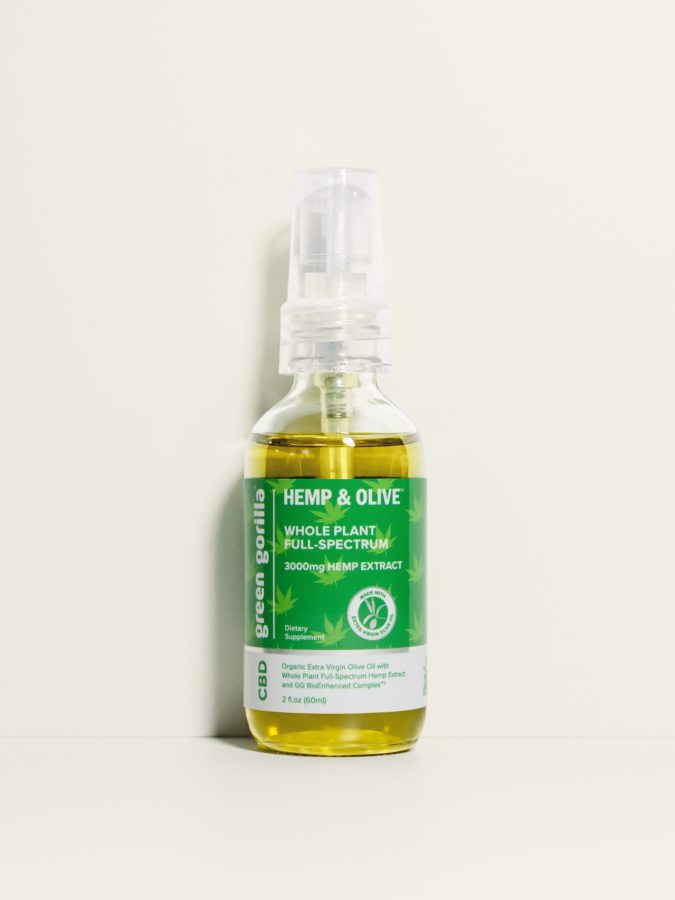 As with all Green Gorilla™ products, the whole plant-full spectrum CBD oil is non-GMO, vegan, paleo, low-carb, gluten-free and sugar-free. It is crafted with certified organic extra-virgin olive oil offering some of the highest polyphenol counts making it an optimal courier for CBD.