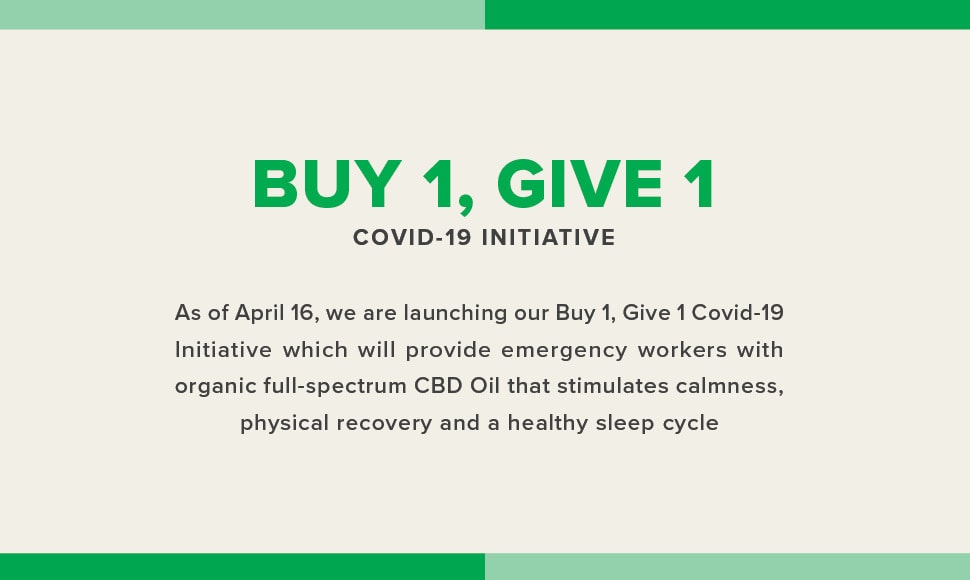 MALIBU, CA, April 16, 2020 – Green Gorilla™, the leading brand of premium organic hemp cannabidiol (CBD) products, is launching today a nationwide Buy 1 Give 1 initiative to support emergency responders who are on the front lines protecting communities across the United States. Beginning today, for every online order placed of an Organic 1200mg Full Spectrum CBD Oil on Green Gorilla's website, the company will donate a CBD oil to a first responder including nurses, doctors, firefighters, police, and other brave emergency workers fighting the pandemic. Additionally, those purchasing the product on the site will also receive a second bottle complimentary, as a goodwill gesture for contributing to the cause.
How it works
Someone buys a 1200mg
Full-Spectrum CBD Oil from
our website.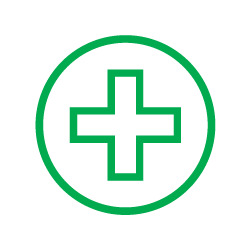 Nurses, doctors, firefighters,
and police sign up with the
link below.
First responders receive a
free 1200mg Full-Spectrum
CBD Oil in the mail.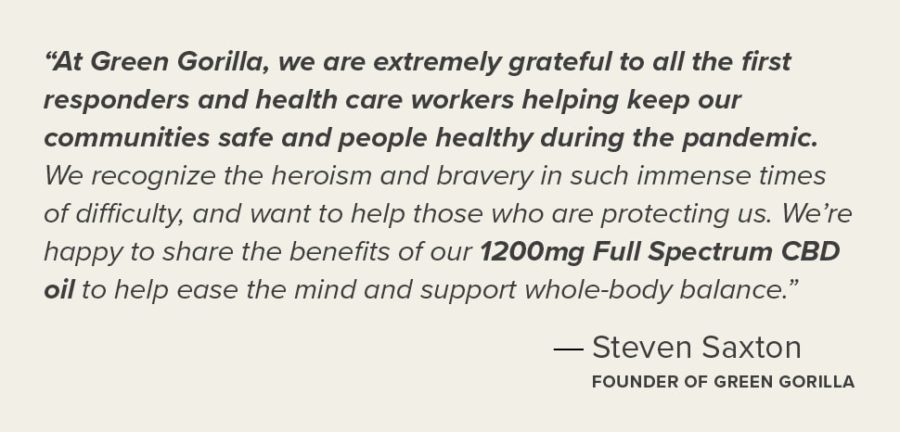 What are the benefits of full-spectrum CBD oil?
Our 1200mg full-spectrum CBD oil is one of our top selling products. This beneficial hemp extract contains naturally occurring phytocannabinoids, terpenes, flavonoids and essential fatty acids in every serving. It's crafted to help support a sense of calm , stimulate focus, recovery from soreness and maintain healthy sleep cycles.
Join us in Making a Difference
The Green Gorilla family recognizes the difficulty of going through a crisis, as a year ago in November, the Woolsey Fire burned and destroyed Green Gorilla's headquarters and its founder's home. Instead of saving their belongings, the Saxton family rescued their inventory to keep their business alive and continue to provide wellness benefits to their loyal clientele and retailers.
From our family to yours,
we will all get through this together.