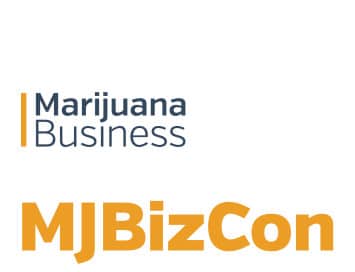 Company expands Hemp & Olive™ CBD Oil line with concentrations up to 7500mg
at leading cannabis trade show Nov. 15-17 at Las Vegas Convention Center
LAS VEGAS, Nov. 14, 2017 – The latest cannabidiol (CBD) products from top CBD manufacturer and brand Green Gorilla™ will be shown at MJBizCon, the largest cannabis business trade show being held Nov. 15-17 at the Las Vegas Convention Center. Green Gorilla™ will be at booth #3308 in the exhibit hall for the duration of the show.
Green Gorilla™ pure CBD products are USDA NOP Certified Organic, non-GMO, vegan, paleo, kosher, gluten-free, sugar-free and THC free. The products are formulated with organic 99+ percent pure cannabidiol along with GG BioEnhanced Complex™, Green Gorilla's proprietary blend of certified organic botanicals, herbals and essential oils to further optimize bioavailability, and then crafted with certified organic extra virgin olive oil with some of the highest polyphenol counts making it an optimal courier for CBD.
"This is a critical time for the cannabis industry as federal, state and local agencies sort out what will become the guidelines and regulations for this business moving forward," said Steven Saxton, CEO of Green Gorilla™. "We are experiencing a high demand for CBD oil that is manufactured with the most stringent standards for pureness and quality; this has become our focus as we strive to provide consumers with the best product possible."
The Green Gorilla™ Hemp & Olive™ product line includes:
Supplements: Pure CBD oils in 150mg, 600mg, 1500mg, 3000mg and 7500mg concentrations; original, lemon and peppermint flavors; whole plant full spectrum CBD oil, 600mg, original flavor.
Cosmetics: Pure CBD lip balms 10mg; olive oil, Hawaiian, peppermint and lemon flavors; pure CBD balm 300mg recovery salve.
Pet Care: Pure CBD oil supplements in 150mg, 600mg, 1500mg and 3000mg concentrations; pure CBD dog treats; freeze-dried, 180mg, lamb flavor.
Equestrian: Pure CBD daily horse supplements in 3000mg and 7500mg concentrations.
Hemp & Olive™ products are available at hundreds of retail stores across the country, online at ILoveGreenGorilla.com and in Brazil at GreenGorilla.com.br.
In early 2018 the company will be launching a complete line of crop management products for the cannabis industry under the Master Grower™ brand, including nutrition and pest control, greenhouses and maintenance and harvest products.