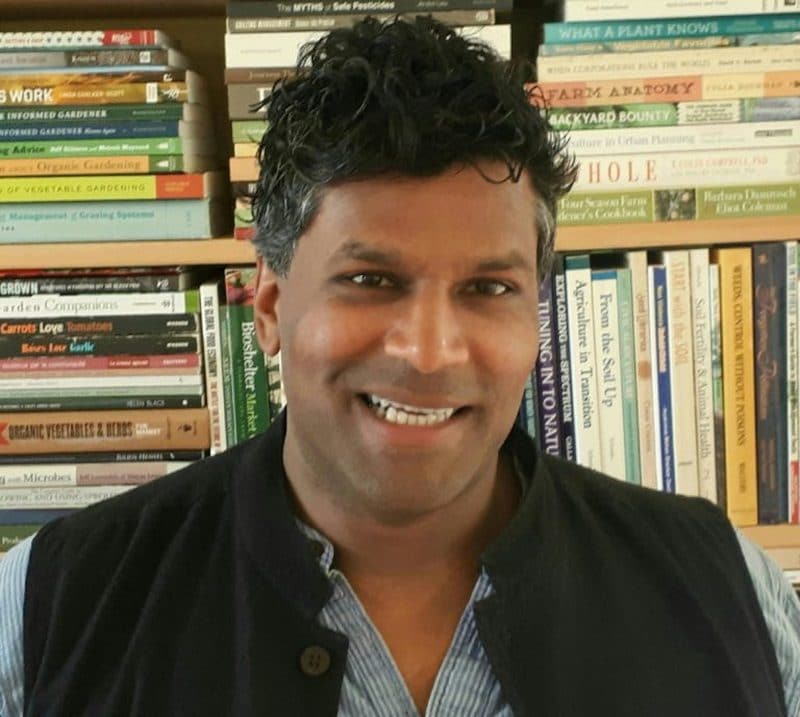 LOS ANGELES – May 1, 2018 – Green Gorilla, a leading manufacturer, and brand of cannabidiol (CBD) products, has named Av Singh, Ph.D., P.Ag, Chief Science Officer. Singh will be responsible for overseeing all cultivation and agricultural matters as well as providing guidance on new product development.
Singh is one of the foremost authorities on organic agriculture. He has written more than 200 peer-reviewed papers, chapters, and extension articles and has spoken at over 500 conferences around the world in addition to having lectured at more than 30 universities. Previously Singh was Chief Agronomist with the American Cannabis Company. Singh is also a faculty member at Earth University in India where he periodically teaches agroecology and organic farming.
"Green Gorilla recognizes cannabinoid pharmacology is in its infancy and the spotlight is fixated on CBD," said Singh. "Green Gorilla is committed to producing a top-quality hemp-based CBD oil for the purposes of human and pet health. Consuming CBD should be as routine as taking a vitamin."
Third-party lab tests of Green Gorilla CBD products are available at ILoveGreenGorilla.com/science.
"Av brings an expertise and reputation that is known throughout the cannabis industry," said Steven Saxton, CEO and founder of Green Gorilla Inc. "He will be integrally involved in ensuring the organic integrity of our products as well as helping us continue to raise the bar of product quality and efficacy."
Green Gorilla pure CBD products are USDA NOP certified organic, non-GMO, vegan, paleo, gluten-free, sugar-free and THC-free. The products are formulated with organic 99+ percent pure cannabidiol along with GG BioEnhanced Complex, Green Gorilla's proprietary blend of certified organic botanicals, herbals, and essential oils to further optimize bioavailability. The products are then crafted with certified organic extra-virgin olive oil with some of the highest polyphenol counts making it an optimal courier for the CBD. The product line includes supplements, pet care, horse care and lip balms.
Green Gorilla is an international brand in the hemp and cannabis industries and a leading manufacturer of cannabidiol (CBD) organic supplements, topical, pet and horse care products using GG BioEnhanced Complex for the highest bioavailability. The company markets its supplements and topical products under the brand Hemp & Olive and its organic biodynamic agricultural products for the cannabis industry under the Master Grower brand. Green Gorilla was established in 2013 by founder Steven Saxton. Green Gorilla products are sold at more than 850 retailers in the U.S. and online.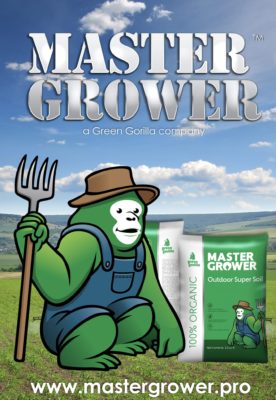 FORWARD-LOOKING STATEMENTS: This press release may contain certain forward-looking statements within the meaning of Section 27A of the Securities Act of 1933, as amended, and Section 21E of the Securities Exchange Act of 1934, as amended. Readers are cautioned that all forward-looking statements contained herein are reasonable, any assumption could be inaccurate and therefore, there can be no assurance that the forward-looking statements included in this press release will prove to be accurate. In light of the significant uncertainties inherent in the forward-looking statements included herein, the inclusion should not be regarded as a representation by the Company or any other person that the objectives and plans of the Company will be achieved.