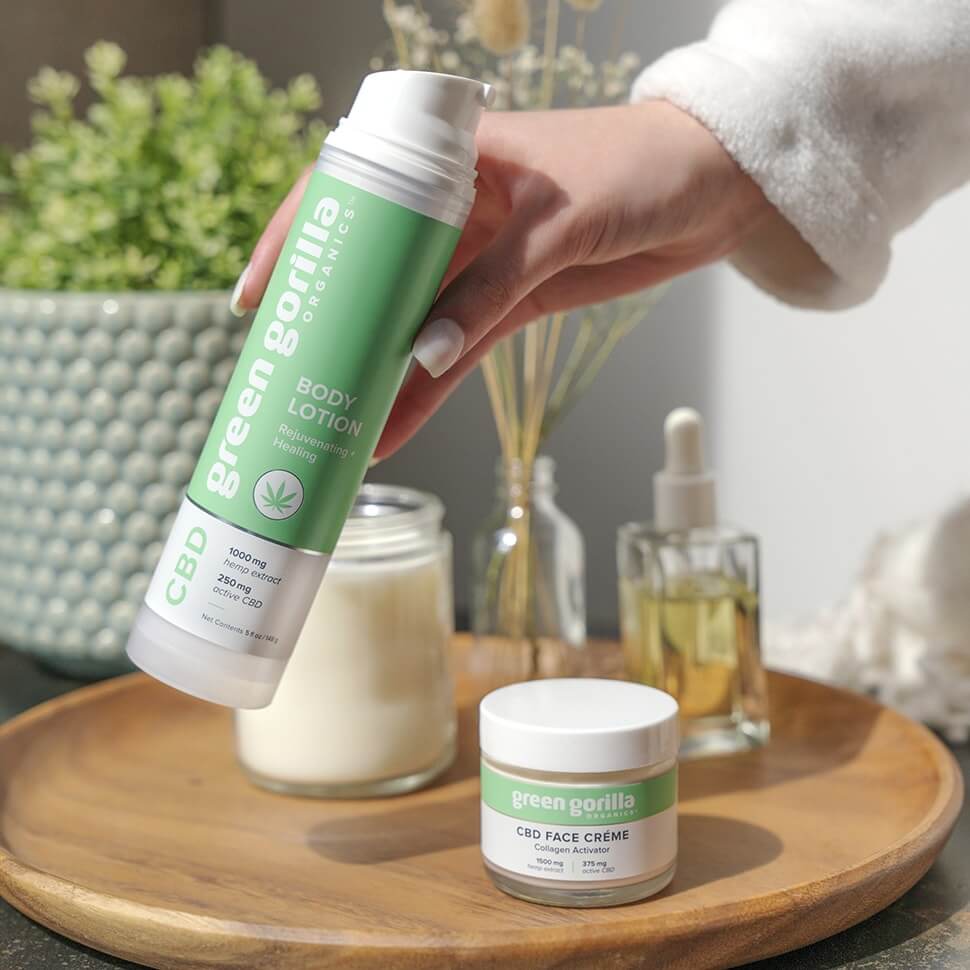 We believe in clean, non-toxic skincare and wellness here at Green Gorilla. We have set the highest of standards in the CBD industry in terms of choosing ingredients and formulations that are not harmful to our health. It's no secret that one of the biggest trends in skincare and wellness is non-toxic, organic, and clean ingredients. We know it's hard to part with our favorite products that we've been using for years, however, it's never been a better time to reevaluate our skincare routines. New studies show that clean, toxin-free products are effective and better, and if you're going to start somewhere, make it your face crème and body lotion. Naturally, protect and enhance your skin, your body's largest organ. With all the extra time that we are spending at home, now is a great opportunity to clean out our beauty cabinet.
How do you know if it's natural and non-toxic?
The number of natural moisturizers out there is overwhelming and even worse the term "natural" is used very loosely on all types of cell toxic lotions and crèmes. Here is a simple rule that we use, if we don't recognize the ingredients or if it is not derived directly from a plant, we don't use it, and we always avoid chemicals, and synthetic fragrances.
With this simple yet important guideline in mind, Green Gorilla has formulated a line of clean skincare products in the CBD Face Crème and CBD Body Lotion. Every ingredient in these formulas are derived directly from nature, has no parabens, phenoxyethanol, or phthalates.
The cell-renewing and silky CBD Face crème is infused with grape stem cell extracts and resveratrol to protect and provide essential nutrients to visibly firm skin, improve skin texture, tone, and repair skin cells for healthy, younger-looking skin. The lightweight, non-greasy, and restorative CBD Body Lotion cushions against moisture loss. Its nourishing blend of CBD oil, grape cell extract, aloe vera, and other powerful botanicals support natural skin healing to minimize sun-damage, soothe skin irritation and revitalize the skin. Both are gentle and suitable for sensitive skin.
There has never been a better time to jump on the clean beauty bandwagon, which we highly recommend.
Are you making the switch?