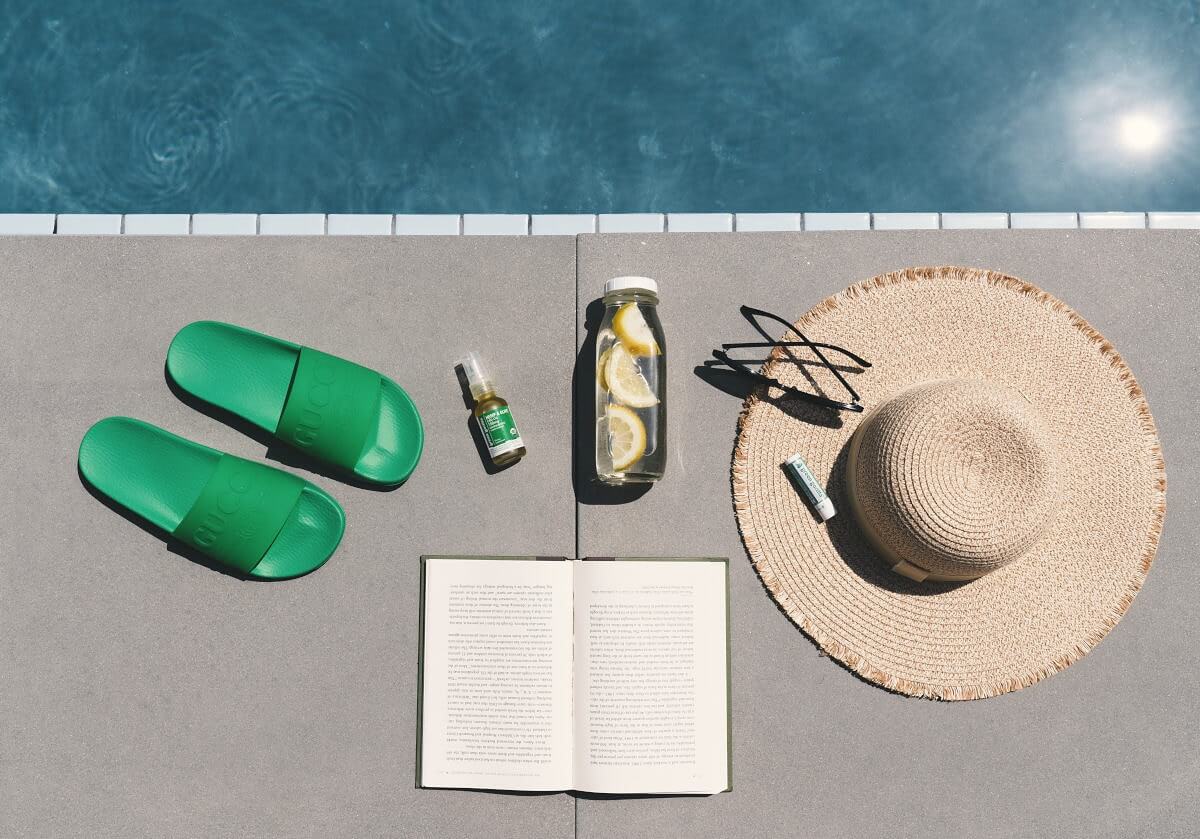 Summer is officially here and it's time to take advantage of all that this season has to offer. The sun is out, the days are long, and the opportunities to get active and enjoy the outdoors are endless. At Green Gorilla we believe that taking a break from computer screens and endless to-do lists is one of the best things you can do for your physical & mental wellbeing.
Here are some tips to disconnect & fully enjoy your summer:
Head out to the beach
Get out there for some much needed Vitamin D!
Nothing beats a trip to the beach during summer, especially in California. Take a good book with you, a curated playlist, a towel, your favorite body oil (preferably with SPF 50) and soak up the sun. Regular sun exposure is the best way to boost your vitamin D levels naturally. Wear sunglasses and a hat to protect your face's delicate skin and apply sunscreen if you plan to be in the sun for longer than 30 minutes at a time. According to the best selling book, Blue Mind, being near, in, on, or under water can make you happier, healthier, more connected, and better at what you do.
If your skin is feeling a little scorched from all that extra sun time, try using our topical CBD balms as a soothing after-sun skin treatment. Sunflower oil, olive oil and beeswax hydrate parched skin while 300mg of pure CBD will add that extra soothing feeling. Botanicals like lavender, eucalyptus and cypress have a cooling and calming effect when you're feeling overheated.
Leave your phone at home
Fun fact: More people own a cellphone than a toothbrush
You hear this ALL THE TIME from influencers, life coaches, therapists, your mom, etc. And for good reason! According to a statistical study done in June 2019, consumers now spend more than five hours a day on their smartphones! That's 1,825 hours per year. Safe to say, we can all take some extra time to disconnect, stay offline and work on our self-growth.
Exercise outdoors
Spend time in nature + it's free.
Hiking and swimming are both great ways to reach your daily quota for exercise while also getting enough sunlight and all of the stress relieving benefits of spending time in nature. Try adding a dose of our USDA Certified Organic CBD gummies to help your body recover faster from sore muscles due to exercise. They're vegan, non-gmo, and gluten free so regardless of your lifestyle, rest assured they will fit right in!
And it can help regulate your circadian rhythm, which we discussed in our last blog on healthy sleep habits.
Read a book outside
Keep your downtime relaxing & technology free.
Instead of using your free time to sit on the couch and click through your phone, hang out outside and read a compelling book. Reading is a great way to take your mind off reality and dive deep into something exciting and rewarding. Enjoy your time away from digital devices and take in the beautiful outdoors.
Leave work at work
Time off is very important for your mental health.
Finding the balance between life at work and life at home is crucial in maintaining a healthy and positive lifestyle. By detaching yourself from work, you are shutting out that day's stressors and allowing your mind to recover. Your mental health relies on your ability to "let it be" and leaving work at work allows you to do just that. We find that taking one day a month to do nothing gives you a sense of getting yourself back.
By "do nothing" we mean, lay in bed late, go walk around your city, take extra time to get ready, catch up with friends and leave everything else for the next day.
Be in the present
There's so much happening around you. Enjoy it.
Be aware of how precious and wonderful time is and enjoy every opportunity life has to offer. Open your senses to your surroundings and immerse yourself in what's happening around you. For an extra daily boost of wellness, try taking our Full Spectrum CBD Oil which is a superfood all on its own.
Don't let this summer pass you by. Whatever way you decide to do it, unplug, get outside and take advantage of all the amazing benefits nature has to offer. The great outdoors is waiting for you.