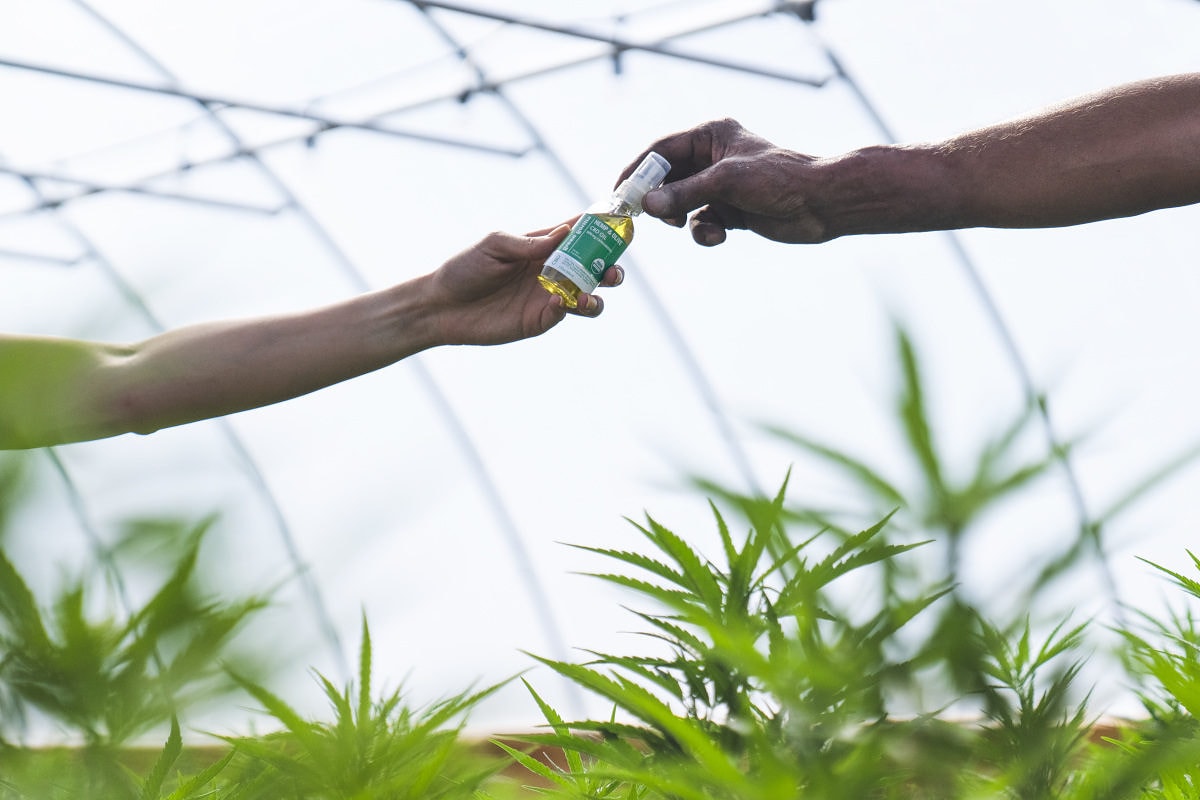 The last decade has seen huge shifts in the world of health and wellness. From the explosion of plant-based diets to the yoga boom and everything in between, including the CBD craze, self-care has reached a new level. These are Green Gorilla's predictions for a new year, and a new decade, of wellness trends.
Clean Beauty
People are becoming more and more conscious of not only what they put in their bodies, but also what they put on them. America's beauty industry is essentially unregulated. There are only 11 chemicals banned from personal care products in the US, while Europe has banned over 1,000. Many of these chemicals are known to cause chronic health problems. Your skin is your largest organ and absorbs almost anything you put on it. The only way to protect yourself is to be diligent about checking ingredients and choosing clean options. The good news is that clean beauty, cosmetics and personal care products with safe, non-toxic ingredients, is blowing up and becoming the biggest trend in beauty. That's why Green Gorilla's line of hemp CBD topical balms, body lotions, and skincare products is certified organic and made with only the purest ingredients. You never have to worry about what you're putting on your skin with our clean and all-natural botanicals.
Hemp CBD
Since the Farm Bill's legalization of hemp in December 2018, the hemp CBD industry has skyrocketed. The global hemp market is projected to grow from $4.6 billion in 2019 to a whopping $26.6 billion by 2025 according to PR Newswire. While legalization prompted an explosion of CBD brands onto the market, we predict that in 2020 we will see an emphasis on quality over quantity. Green Gorilla is a pioneer of organic CBD. We are one of very few USDA certified organic hemp CBD brands, as well as vertically integrated with organic hemp farming partners and our own 1500+ acre hemp farm. This allows us to have complete control over the cultivation and manufacturing processes—from seed to shelf—to ensure that we deliver only the highest quality hemp CBD products available. To top it off, we perform independent third-party lab testing on all of our products for guaranteed purity and potency.
Personalized Wellness
In the health and wellness world, one size does not fit all. Personalization is the future of health and wellness. Every person has their own unique set of genetics, body chemistry, and lifestyle variables. Advancements in science and technology allow this personal data to be used to create healing protocols that are tailored to the individual, increasing effectiveness and decreasing unwanted side effects. And it doesn't have to stop at medicine. This customizable philosophy can be applied to all manner of wellness practices, including diet, exercise, and stress management. This shift to a truly holistic approach takes the whole individual into account in order to promote total healing and wellness. Green Gorilla's organic CBD gummies for example are a perfect way to kickstart your plant based organic wellness routine in the future. With the state of the world requiring more and more diligence in the ways that we care for ourselves, we need to be empowered to take our health into our own hands. As we zoom toward the future, there is a growing need to get back to basics, to listen to our bodies, and to do what feels natural.