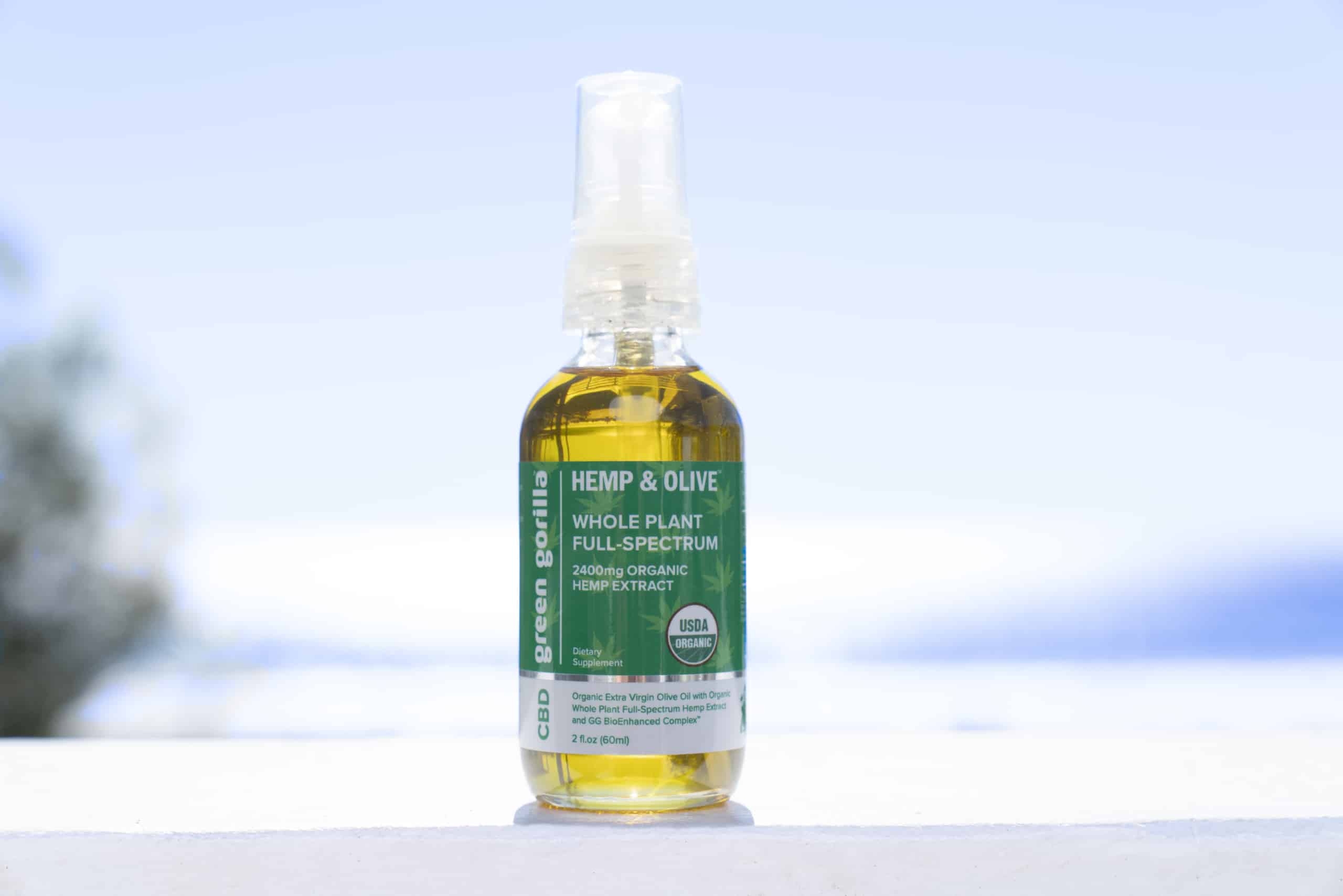 Overwhelmed by all of the different CBD products out there? We feel you. So how do you choose the best CBD product for your needs? Check out our handy Green Gorilla product finder quiz and follow our tips below to find the perfect CBD product for you.
How do I choose a CBD brand?
When selecting a CBD brand, there are a few important features you should look for. The hemp CBD industry is still very new and not yet properly regulated. A lot of CBD products on the market are contaminated with pesticides, solvents, and other harmful pollutants and impurities. There are also many products that are not properly labeled and do not contain as much CBD as advertised, or contain more THC than the legal limit.
Look for certified organic CBD
So how do you know that the CBD products you're buying are high quality and safe? An important thing to look for in high quality CBD products is organic certification. Very few brands are certified organic by the USDA. This certification ensures that the ingredients used to make the product were cultivated, processed, and manufactured using the highest standard of organic techniques. Green Gorilla was the first and one of very few hemp CBD companies to be certified organic by the USDA. CGMP certification is another key quality of superior hemp CBD products. CGMP refers to the Current Good Manufacturing Practice regulations enforced by the FDA. CGMPs assure proper design, monitoring, and control of manufacturing processes and facilities. Green Gorilla's products are made using Current Good Manufacturing Practices.
Ask for a third-party lab test
Another essential feature to look for in a CBD product is independent third-party lab testing. This ensures that every batch is tested for purity as well as potency, so you know that what's on the label is what you're getting, and you don't have to worry about any harmful contaminants. Green Gorilla performs independent third party lab tests on every batch, which are available on our website for complete transparency.
How do I choose a delivery method?
After you've chosen a CBD brand, the next thing to consider is delivery method. There are so many different types of CBD products, from oils to topicals to edibles and everything in between. So how do you choose? When deciding on what type of delivery method to choose, consider what effects you're looking to achieve.
CBD Oils
CBD oils are one of the most popular types of delivery methods. Oils are generally taken sublingually, or under the tongue. They bypass the digestive system and are absorbed quickly and completely through the mouth. This delivery method is ideal for fast, whole-body effects. CBD is fat soluble, so oil makes it easier for your body to absorb. Another perk of CBD oil is that it's very easy to tailor your dose to your exact needs and preferences. Green Gorilla offers a full line of both pure and whole plant full-spectrum CBD oils in a variety of potencies to make it easy to find your perfect strength. Our CBD oils feature a calibrated pump to guarantee consistent and easy dosing. This also prevents having to open the bottle, which preserves the oil more effectively than a dropper.
CBD Topicals
Topicals are another popular CBD delivery method. CBD topicals are applied and absorbed through the skin. Topicals can come in a variety of forms such as balms, lotions, sprays, etc. They are ideal for localized issues in specific areas of the body. However, up to 50% of CBD absorbs into the bloodstream through the skin. The effects of CBD topicals can be felt rather quickly. Green Gorilla's topical CBD balms are infused with healing botanicals for soothing relief.
CBD Edibles
CBD edibles or ingestibles are a convenient delivery method option that provide long-lasting effects, as well as a longer onset time. Green Gorilla's delicious berry-flavored CBD gummies are vegan and contain 5mg of pure CBD in each gummy for easy dosing.
How much should I take?
Another thing to consider when choosing a CBD product is dosage. Your ideal dosage will largely depend on what effects you're looking for and which delivery method you choose. There's no one size fits all dose, everyone has their own unique body chemistry and needs. A good rule of thumb is to start low and go slow. We recommend starting with a dose of 10mg and adjusting or repeating your dose as needed.