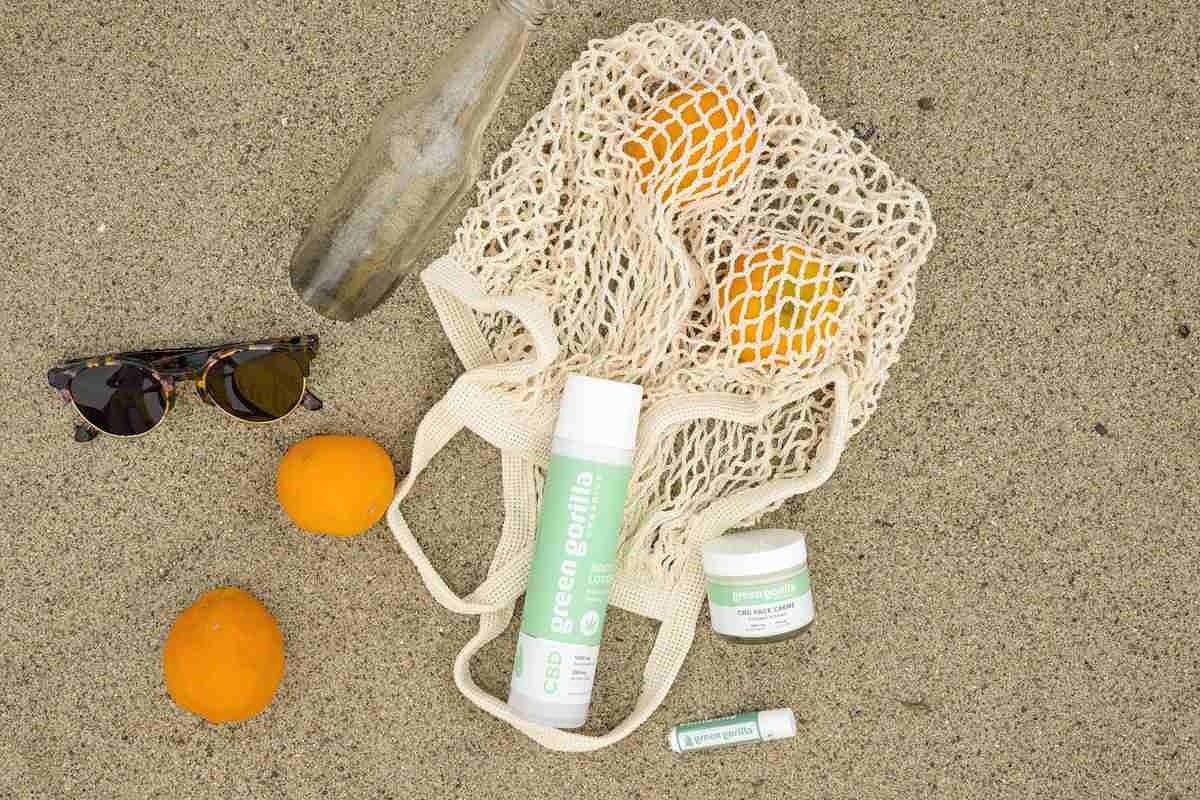 The Summer months call for a revamp on your skincare routine. We all want to have healthy and radiant skin while enjoying the activities under the sun. This summer's secret must-have products are CBD skincare moisturizers. The new craze may seem like another wellness fad, but this is the real deal. Not only does CBD have great properties for overall health, but it also has amazing beauty and skin benefits. With antioxidant and anti-inflammatory properties, CBD helps to counteract the repercussions of sun exposure. It also has been known to help fight skin blemishes and redness, which is essential during the heat of summer. There's no better time to embrace all things clean, natural, and transformative.
Our CBD Body Lotion is a light-weight formula that cushions your skin against moisture loss. On days that you have spent a little too much time under those strong rays, apply the CBD Body lotion for a speedy sun recovery. The restorative blend of CBD oil, grape cell extract, and powerful antioxidants support natural skin repair to minimize sun-damage, soothe skin irritation, and deeply moisturize for all over well-balanced, luminous skin. Add this rejuvenating and healing moisturizer into your daily routine after a shower or bath to keep your skin nourished and glowing.
Our customer-favorite CBD Face Crème won't weigh you down or make your face feel oily or pores clogged in the summer heat. The natural ingredients will help protect your skin against the environmental toll that it takes in the sun. Both healing and hydrating—your skin will thank you! Our cell-renewing, lightweight soft crème is infused with grape stem cell extracts and resveratrol to protect and provide essential nutrients to visibly firm skin, improve skin texture, tone, and repair skin cells for healthy, younger-looking skin. This formula has no parabens, phenoxyethanol, phthalates, or animal-derived ingredients.
Discover the healing hydration best suited to your skin's potential. Suitable for all skin types including sensitive. Apply morning and evening, gently massage a small amount into your face, neck, and décolleté
Don't forget to show your lips some love! The lips have one of the thinnest layers of skin and are the most sensitive part of your body. With over 1 million nerve endings you will need to moisturize and nourish them after a day in the sun! Rich in natural plant-derived ingredients our CBD Lip Balm formula contains 20mg of CBD oil, it is designed to instantly soothe sore or cracked lips. This light-weight, silky lip moisturizer hydrates and heals while creating a flexible barrier to seal in moisture for lusher than life lips.