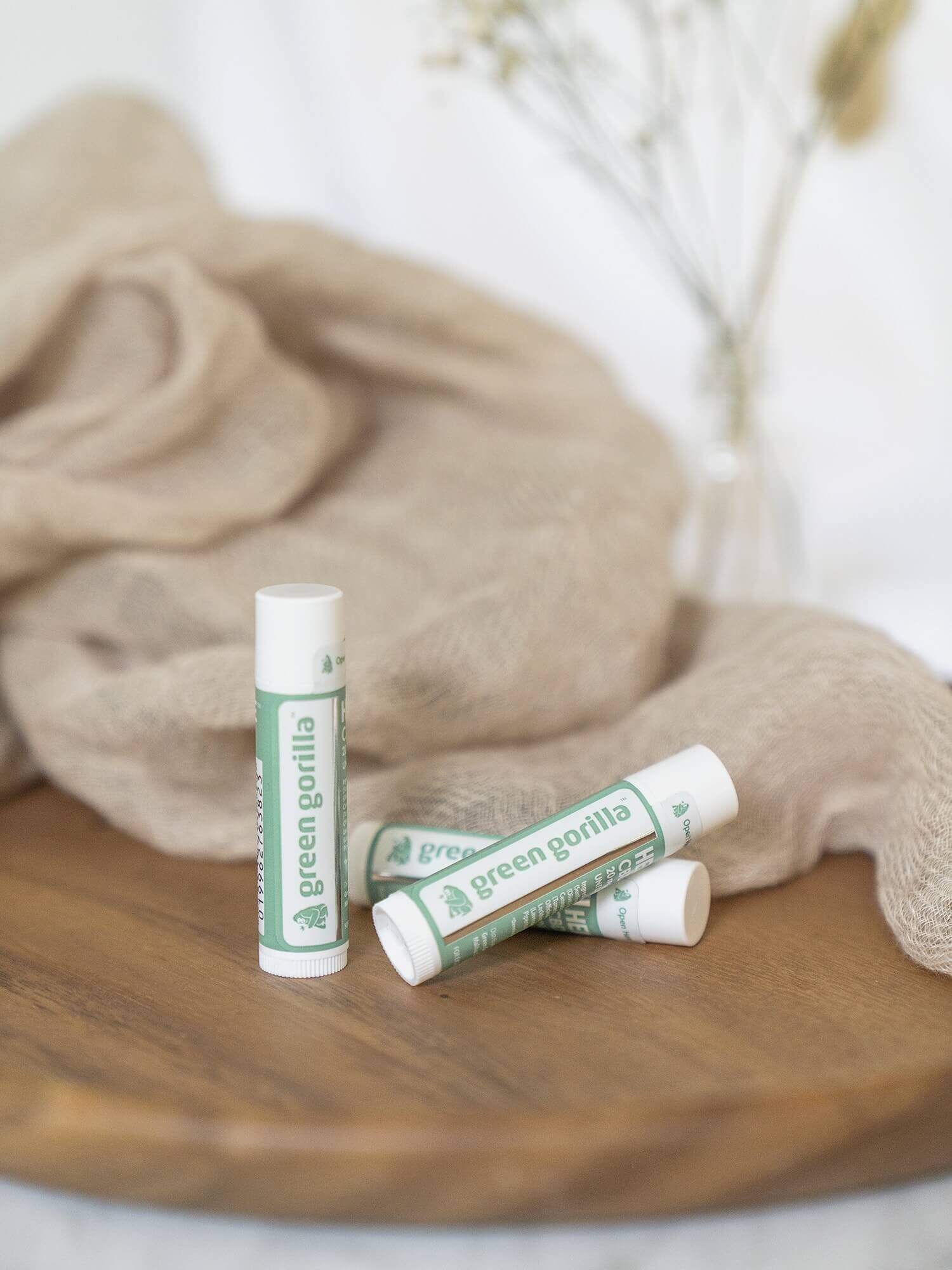 We're proud to say that the LA Times recently included Green Gorilla™ on their list of cruelty-free skincare products to protect your complexion while wearing a face mask this summer.
In this feature, the LA Times wrote that skin is very susceptible to sensitive skin and itchiness when we keep it under a mask in hot, humid conditions this summer. Even though restrictions are easing and you find yourself wearing a mask less and less, you should do all you can to protect and hydrate this sensitive area—something CBD is excellent at.
Why Our CBD Lip Balm Is So Popular
Our lip balm contains 20mg of that calming, hemp-derived wellness compound that we all know and love, but that's not all. As the LA Times notes, we also use lavender and peppermint to soothe your lips and keep them naturally moist, lush, and protected. Lip balm is critically important in the summer, especially if your lips are often exposed to sunlight.
Green Gorilla™ products are recognized for containing nothing but the purest organic ingredients, all sourced from sustainable farms with renewable practices. We epitomize quality from seedling to shelf, and that's why we're under the national spotlight so often!
If you want to try out a new organic CBD product and protect the skin under your mask, we encourage you to visit our online store!