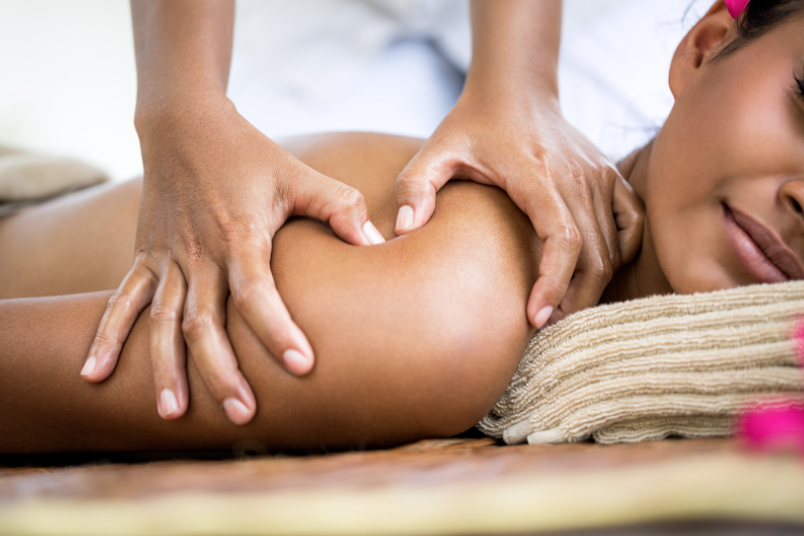 Valentine's Day doesn't just have to be about loving your significant other — it's just as important to show yourself some love!
CBD self care is all about nourishing your body and mind with the clean, organic power of nature. These Valentine's Day self care ideas will help you feel completely relaxed inside and out so you can be your best self. Here are some of the best gifts you can give yourself!
Add CBD to a Hot Bubble Bath
A steaming hot bubble bath is a classic Valentine's Day self care idea — but did you know you can add CBD to your bath for even deeper relaxation?
Adding CBD to your self care routine works wonders: it can help soothe sore muscles, reduce joint discomfort, and ease stress. When combined with the hot steam of a bath, you'll have a deeply stress-relieving experience that will melt all your worries away.
CBD oil works well with other natural bath remedies! You can also add other soothing natural additions like essential oils, flower petals, oatmeal, coconut oil, Epsom salts, or honey to enhance your experience.
Want to get even fancier? Create your own CBD bath bombs with these easy instructions. Make a big batch of these as Valentine's Day self care gifts for you and a bunch of friends or loved ones!
Treat Yourself to a CBD Massage
CBD lotion can be used for excellent full-body relief, and what's more Valentine's Day than a nice massage?
Of course, not everybody's lucky enough to have a masseuse (a.k.a. a significant other) at their disposal. Don't worry: there are several effective self-massage techniques you can try, and CBD lotion is a nourishing treat in itself. CBD sinks deep into the skin for localized muscle soreness, discomfort, and ache relief. It's perfect for after a workout, if you're experiencing stress tension, or if you simply want to relax.
Make sure you choose certified organic, third party lab tested hemp CBD lotion when practicing self care, like the one from Green Gorilla™. If you don't, you can't be sure what chemicals or unsustainable methods were involved in the making of your product. You deserve nothing but the best for your Valentine's Day self care.
Incorporate Natural CBD Into Your Skincare Routine
Feeling beautiful inside and out is what CBD self care is all about! If you're a skincare lover but you can't bring yourself to buy things all the time, give yourself a gorgeous self care gift for Valentine's Day. Better than just a product alone, treat yourself to a facial or skin treatment in your local spa!
We love this CBD face crème, blended with powerful resveratrol (grape cell extract), CoQ10, and CBD for deep moisturization and care. It helps firm and strengthen aging skin and repair damaged skin. You can also try our Organic Botanical CBD Balm for Recovery for your full body, which is incredible for all-natural moisture and healing. Treating your skin right is important for your confidence and self-esteem, so we highly recommend it as part of your self care for Valentine's Day and onwards.
Go On A Meditative Journey with CBD for Sleep
Taking time for yourself is an essential and often-recommended element of self care. But sometimes, it can be hard to turn off your thoughts and detach yourself from the endless stressors in life.
Spending quality time alone with yourself meditating is a great way to spend part of your Valentine's Day self care routine. Meditation is essentially the act of keeping your mind free of all thoughts and observing your intrusive thoughts as an outsider. It can be hard to achieve when you first start off, but don't be discouraged. With practice, you can clear your mind and approach any situation with a rejuvenated, clear head. Meditation helps millions of people stay focused and handle everyday life, and it could work for you.
How does CBD enter the mix? First off, CBD is inherently calming. It helps to balance your body's endocannabinoid system, which regulates your stress reactions. Specially-formulated CBD capsules for sleep combine naturally sleep-inducing substances including tryptophan, chamomile, and vitamin B-6 to help ease you into a state of relaxation. If you're struggling to meditate in the evening, these capsules could be your gateway to success.
Whip Up Some Delicious CBD Sweets
Don't worry if no one got you a box of chocolates this year! You can make sweets that are even better with the addition of organic hemp CBD.
We really like this recipe for CBD Chocolate Cupcakes. They're festive, sweet, and indulgent, but they still pack a punch of wellness. If you have a sweet tooth but you want to stay on the healthier side this Valentine's Day, a self care recipe that fits the bill are these Chocolate Peanut Butter CBD Cups. You can't go wrong with chocolate, peanut butter, and CBD!
Of course, if you're hopeless in the kitchen, you can always grab yourself some of our Gorilla Gummies™. They're deliciously fruity and have a hint of sweetness, but they're incredibly healthy as a daily supplement. It's tasty and easy to get your daily dose of CBD self care!
Make the Sustainable, Organic Choice at Green Gorilla™
Your CBD Valentine's Day self care is only going to be as good as the CBD itself. When you're choosing which CBD to incorporate into your day of wellness, make sure you choose CBD that's been lab tested, grown with sustainable hemp, and certified organic. All of these checks help ensure quality in an unregulated market so you can get the best hemp CBD for your self care needs and experience the maximum benefits CBD has to offer.
Try Green Gorilla™ CBD this Valentine's Day and show yourself some true love!