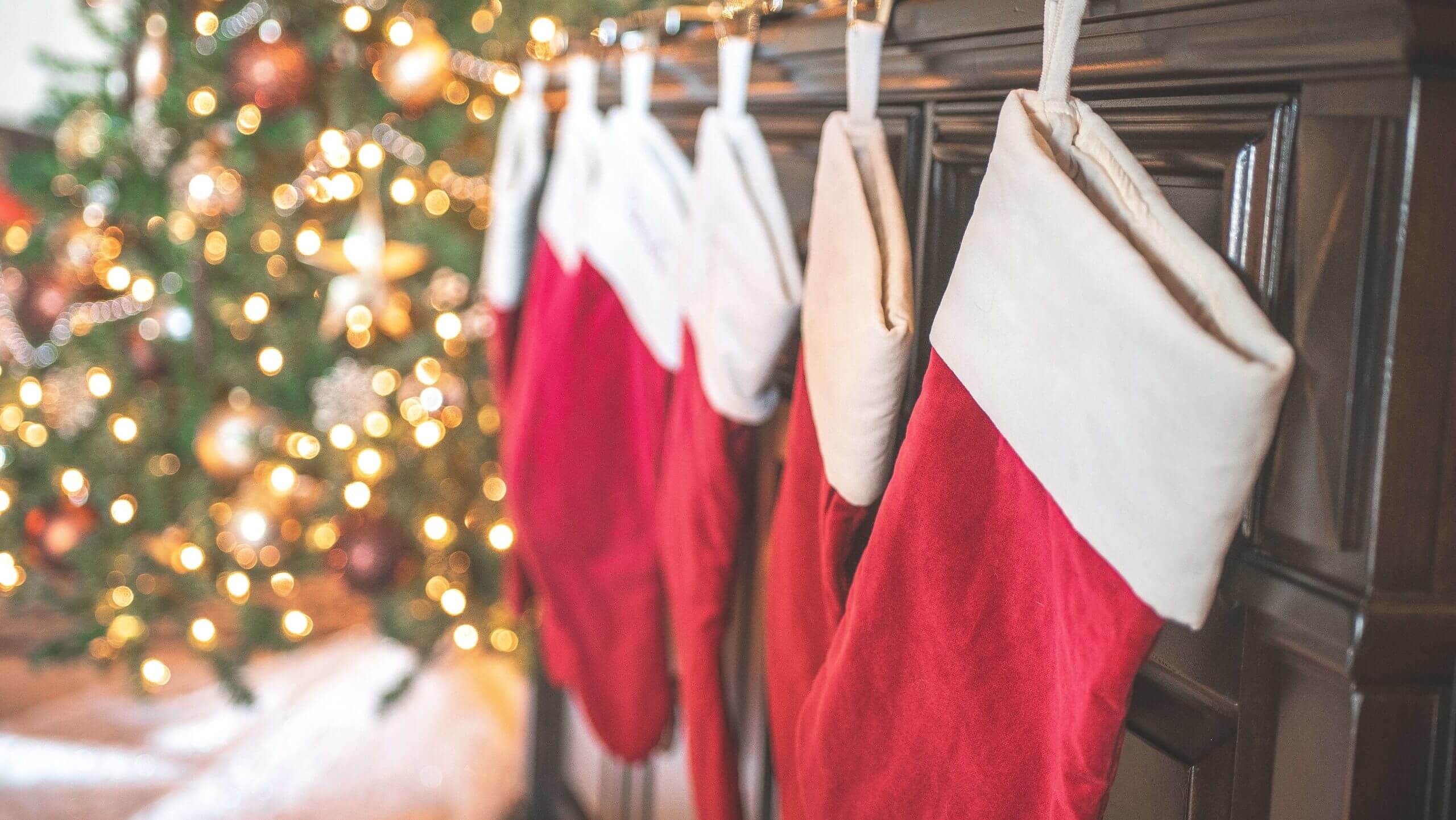 Give the gift of CBD this season! Green Gorilla™ organic CBD products are the perfect holiday treat for anyone who appreciates earth-friendly wellness, nourishing skincare, and natural remedies.
Explore our top CBD gifts for the season from Green Gorilla™.
Our first CBD stocking stuffer suggestion is one of our most popular and universally appealing products—body lotion!
This nourishing lotion is made of all-natural ingredients and packs a gorgeous punch to tackle sore muscles, achy joints, and dry skin.
Lotion does not enter the body or have an internal effect, so it's a highly accessible product for first-time CBD users. What a great way to introduce your giftee to the refreshing benefits of hemp!
We're convinced gummies are the perfect CBD gift for everyone! They're tasty, plant-based, effective, and well-known amongst hemp connoisseurs for their all-around perfection.
The 20mg dose is an excellent portion for beginners and experienced users alike. It's been formulated to help elevate your mood, support a healthy immune system, reduce stress, and promote your overall well-being. Gorilla Gummies™ are renowned across the country for their incredible quality and great taste.
Our ever-popular hemp lip balm is leagues beyond your average drugstore lip balm, and it's perfect for preventing chapped lips in the cold winter months.
We blend organic ingredients including sunflower, lavender, and peppermint with rich CBD for a formula that smells and feels absolutely divine. The powerful balm provides deep, lasting moisture, and it'll become a purse or glove box essential in no time.
The small size is perfect for casual gifting, so you can add this to your CBD gift package or use it as a CBD stocking stuffer.
This refreshing botanical balm offers an instant cooling feeling that soothes sore muscles, recovering injuries, and achy joints. The potent CBD and organic, high-quality ingredients come at a fantastic price, making it a great CBD gift for your gift set or stocking.
Athletes and fitness lovers in particular appreciate the deep soothing effects of CBD balm. The formula of phytonutrients and fatty acids works in conjunction with CBD to sink into the skin to moisturize, condition, and protect.
This little hemp sample makes an ideal CBD stocking stuffer. You can tote them around wherever you go and enjoy a daily on-the-go dose of pure CBD.
We formulated this CBD with organic extra virgin olive oil to increase bioavailability and help your body absorb it easily. These powerful packets can be used as part of a daily wellness routine for people who want to try CBD, but aren't sure if they want to commit to buying an entire bottle. This is a great CBD gift to introduce a loved one to the potential benefits of hemp.
CBD isn't just for humans! Dogs and other pets can experience incredible benefits from CBD, too.
These freeze-dried nibs are ideal for dogs who experience stress, have aching joints, or are aging and struggling to play and walk around normally. They also work to help pets stay calm when traveling in the car, on public transport, or on a plane.
Grab your dog a gift for the holidays, or get an interested dog owner something special.
These capsules are formulated to support a healthy immune system when taken daily.
CBD interacts with your body's endocannabinoid system, which helps your immune system stay strong and function normally. Many people take CBD in capsules or other forms on a daily basis to improve their immunity and stay energetic and vibrant. These capsules make an excellent CBD gift for hemp and wellness lovers
You can't go wrong with a classic CBD gift: pure oil. This extract has been refined using effective CO2 extraction methods that preserve the maximum integrity of the plant while ensuring the highest potency. Our 1500mg strength is a great potency for experienced CBD users, but we also offer lower and higher potencies to suit your recipient's preferences.
Your CBD giftee can use this oil in a variety of ways, including fast-acting sublingual administration, delicious CBD recipes, and more. Consider adding a CBD oil recipe book to your CBD gift package so they can experience CBD in new and creative ways.
Our nourishing, silky soft crème is ideal for the natural skincare lover. We use pure, organic ingredients and a potent blend of grape cell extract and CoQ10 in a formula that's caught the attention of skincare aficionados around the globe.
If you already know someone who's been delighted with their experience with CBD lotion or balms, giving them a way to incorporate CBD into their daily routine is a thoughtful present. Add this crème to their CBD gift package and it's sure to become one of their skincare staples.
Do you know someone who's already been in the CBD scene for a while and could use a gift with a little more oomph? They'll certainly appreciate the upgrade to potent broad spectrum hemp extract.
Our broad spectrum oil contains all the nourishing cannabinoids and terpenes of the hemp plant with the exception of THC, meaning it's packed with nutrients and drug-test safe. Experience the "entourage effect" with a blend of powerful natural compounds, and take your CBD giftee's experience to the next level.
Find More CBD Gifts at Green Gorilla™
Didn't find the perfect present for your lucky someone? We have a larger selection of certified organic CBD products in our store, so take a look and see what catches your interest.
Thank you for supporting clean, farm-to-shelf, sustainable hemp products. Happy holidays!